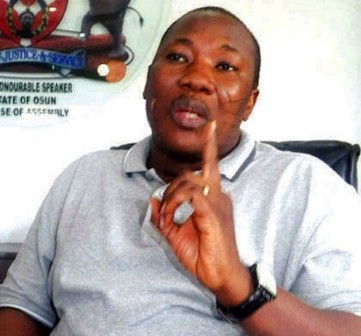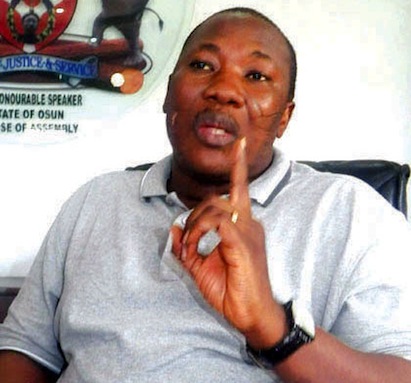 sallam
Speaker, State of Osun House of Assembly, Rt. Hon. Najeem Salaam, has urged the people to prepare for "rough weather" of economic meltdown as Governor Rauf Aregbesola presented N150 billion budget.
Speaker Salaam in a statement signed by his Chief Press Secretary, Mr. Goke Butika, asserted that if all protocols and running of government were removed, each person of the three million population would be entitled to N50,000 for food, shelter, upkeep and other demands of life for the period of 12 months, observing that vandalization of the country's coffers by the yesterday's men of power has done incalculable damage to the nation's economy.
"We have received the financial estimate for 2016 fiscal year from Gov. Rauf Aregbesola, but the picture does not suggest we are out of the woods yet, and the trickle-down effect of mindless looting of the immediate past administration at the national stage is hitting hard on all federating units called states, but with all hands on deck, hope is not lost", Salaam said.
Salaam then expressed optimism on the capacity of the Aregbesola led administration to maneuver the financial situation in favour of the masses with modicum of justice for the elites, noting that, the informal sector, agriculture and taxation would be turned to for rebooting the economy of the state.
He assured that the mid-term economic framework of the federal government would reflate the economy across board.
Furthermore, he lauded the resolve of the governor to paying attention to the completion of the ongoing infrastructural projects, saying that was good news amidst the looting, stealing and vandalization of the nation's institutions, which has subjected the country to rot; He appealed to the people of the state to support the government for even distribution of resources.
Salaam also assured that the state parliament would through its oversight functions block all identifiable leakages in the state economy, and would partner with the people to contain any act of sabotage.

Load more