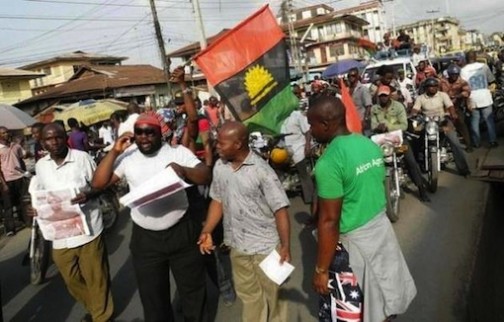 The Federal Government has cautioned individuals or groups planning to embark on any demonstrations or processions to ensure that they were conducted peacefully and in accordance with laws of the land.
This was contained in a statement signed by Mr Bassey Akpanyung, Permanent Secretary, Ministry of Interior, on behalf of the Minister on Tuesday in Abuja.
Akpanyung said that although the constitution guaranteed the freedom of citizens to association and assemblage, they must be done peacefully and in regards to public order and safety.
"It is imperative to remind ourselves that as long as demonstrations or processions are peaceful and do not infringe on the fundamental rights of others,
"The government will as a matter of principle, direct security agencies to protect the individuals or groups involved in such demonstrations or processions," he said.
He decried the spate of violent demonstrations in the country and emphasised that democracy provided different channels for citizens to convey their grievances without resorting to violence.
"Our experience at least with separatist groups (such as the Biafra Movements) and religious extremists (such as Boko Haram) in the last few years, depicts individuals or groups taking laws into their own hands,
"Situations that sometimes lead to violent clashes with security agencies. It is important for us to be law abiding even while expressing our grievances," he said.
Akpanyung maintained that no serious government would fold its arms and allow security breach that threatened the peaceful co-existence and sovereignty of its society.
He said in view of this, the ministry of Interior had mandated all security agencies under its supervision, including the Police Force, to ensure safety and security of all law abiding citizens as guaranteed by the constitution.
He urged Nigerians to be very vigilant, especially in this Yuletide season, and report any suspicious movement or persons to the nearest security agency.
The permanent secretary assured that security had been beefed up in all strategic locations such as motor parks, airports, Mosques, Churches, markets and all other public places to ensure adequate security during and after the yuletide.
He called on Nigerians to support the Federal Government in its efforts to ensure security of lives and property in line with international best practice.

Load more