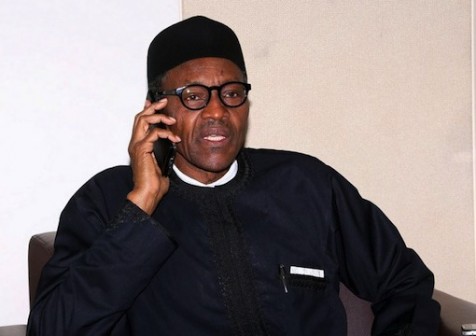 uhari
Less than 48 hours ago, Sambo Dasuki revealed that he gave former heads of states including President Muhammadu Buhari, two SUVs while he was National Security Adviser to Goodluck Jonathan.
As a former head of state, the constitution states that Buhari is entitled to the two cars but the problem here is that Dasuki and his former boss, Jonathan, took the money for procurement of the vehicles from that which was supposed to be used for arms purchase.
This development has split Nigerians and some of them are reacting on social media.
Click here to read President Buhari's defence.
The vehicles were in keeping with his entitlements as a former Head of State under the Remuneration of Former Presidents and Heads of State

— Femi Adesina (@FemAdesina) December 15, 2015
There was NOTHING wrong for @MBuhari to receive those cars from the FG. Part of his entitlement as a fmr pres. Ekpas wailers #BuhariGate

— Cali King (@iam_machiavelli) December 16, 2015
You always think some young Nigerians on twitter are senile & demented, then they confirm it by coming up with #BuhariGate. Now we know!

— Fidelis Ndeh-Che (@fnche) December 16, 2015
You sit in Aso Rock and issue a press release to defend the yams you ate, then tell Dokpesi and Dasuki to go to court. #BuhariGate

— 'Yemi Adebowale (@yemi_adebowale) December 16, 2015
They met in their Whatsapp group & agreed "let's use #BuhariGate to save Dasuki." Awon ode! You think Twitter is the one prosecuting him?

— JJ. Omojuwa (@Omojuwa) December 16, 2015
There's no #BuhariGate. What we have is hundreds of thousands who cannot read and understand. It was constitutional to have those SUVs.

— bisuclef (@bisuclef) December 16, 2015
The greatest hypocrisy is to shun Council of State meetings and clandestinely receive 2 jeeps from the same State you shunned. #BuhariGate

— RADICALYOUTHMAN PhD⚡ (@RadicalYouthMan) December 16, 2015
@FemAdesina So Dasuki also doubled as a car dealer for St. @MBuhari with arms procurement funds??? #DasukiGate #BuhariGate

— Antoinette (@tosdbaby) December 15, 2015
For Aye Dee and his team of #BuhariGate proponents, this is Dasuki's response to your foolish thoughts @Ayourb pic.twitter.com/jCW1YUyijm

— AJE (@Riddwane) December 16, 2015
Looters are trying to use this tag to spread lies, buhari is our saint, so wailers continue wailling #BuhariGate

— Muhammad sabiu (@Muhammadsabiu2) December 16, 2015
President Buhari replaced the 2 SUV's with 150 cows in his asset declaration form. Wow! What a smart move #Buharigate.

— Miz Cazorla (@MizCazorla) December 16, 2015

Load more