Okafor Ofiebor/Port Harcourt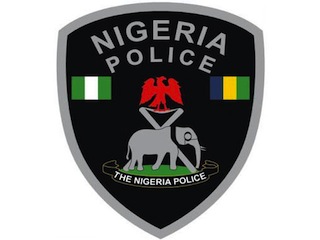 Hon. Awaji-Inombek Dagomie Abiante representing Andoni-Opobo-Nkoro federal constituency and son of Madam Mabel Dagomie Abiante, who was kidnapped at Ngo Town, Andoni local government, Rivers State three weeks ago has appealed to her abductors to release her unconditionally because her deteriorating health condition.
Hon. Awaji-Inombek Abiante whose his seat at national assembly was nullified by the Appeal Court made the passionate appeal to the kidnappers today in Port Harcourt.
The abductors have turned down all entreaties by the family of 78-year old woman, insisting that a ransom of N50 Million be paid or she would be killed even as her health worsens.
Before she was kidnapped, the septuagenarian was recuperating from a major surgical operation.
A family source told our correspondent that negotiations with the kidnappers have not yielded positive result because "offers made to them were turned down", with the abductors saying: "do we think we are pricing crayfish?".
Ma Abiante was kidnapped on Saturday, November 28, 2015 at about 8:30pm from her residence, at Ngo town headquarters of Andoni local Government area of Rivers state.
In a statement earlier made available to journalists in Port Harcourt by her family, Madam Abiante was yet to recover from a surgical operation when the kidnappers struck. The kidnappers, who shot their way to the victim's house, made their first contact with the family on Friday December 4, 2015, demanding N50m.
In a statement in Port Harcourt, the Rivers State capital, "the Abiante family raised alarm that the kidnappers may have been commissioned to kill their mother. The statement wondered why the kidnappers have insisted that except the amount they demanded was paid in full, they were not ready to set her free."
The statement appealed to the kidnappers to release the family's matriarch whom it said is too ill to even talk. "We are appealing to the kidnappers of mama to please let her go. We learnt she is too ill in their hands to even talk. When mama's abductors gave us the chance to speak with her today, Tuesday, mama could be hardly heard", the family said
The statement continued: "Mama complained of suffering pains in her heart area. Mama told us that she fell and hit her chest on the boat when the kidnappers were dragging her into their get-away boat on the day she was kidnapped. We are appealing to the kidnappers to release our mother to enable us offer her immediate medical treatment.
"We are also appealing to men of goodwill to join us to save our mother who has contributed immensely to the development of humanity."
Investigations reveal that the kidnappers are targeting the victim's son Hon Awaji-Inombek Dagomie Abiante who was representing Andoni-Opobo-Nkoro federal constituency federal constituency until his mandate was nullified by the Court of Appeal in Abuja.

Load more