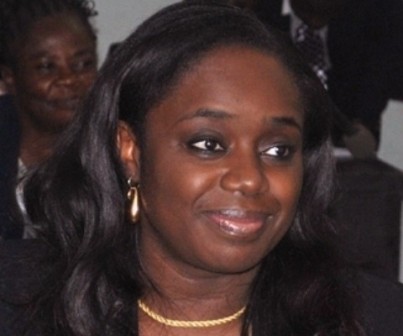 The Federal Ministry of Finance on Wednesday assured participants of the Graduate Internship Scheme (GIS) of payment of their outstanding monthly and training allowance.
GIS is a Federal Government programme aimed at preparing unemployed graduates to become either self employed or better equipped for the labour market after undergoing a 12-month training.
Mr Lassa Ptilapari, GIS Head of ICT, gave the assurance while speaking at the closing ceremony of a Career Development and Entrepreneurship Training for about 100 interns in Maiduguri.
He attributed the delay in the payment of the monthly stipends to non submission of Time Sheet by employers of the interns.
"There are various reasons why your monthly stipend may not be paid on time.
"One is that if your employers did not submit your time sheet when it is expected of them to do so, we can't process payment," Ptilapari who represented Mr Peter Papka, the GIS Project Director, said.
He lamented that some interns failed to submit their account numbers for payment in spite of repeated appeals.
"Some interns gave wrong account details, we have always asked interns to update their account details with us to avoid problem.
"Others do not even have account numbers, so there is no how we will be able to make any payment to that kind of person.
"Some interns had their payment processed but had to be stopped because it contained wrong account numbers, we even had duplicated account numbers for several persons," Ptilapari said.
He said that payment of training allowance was based on attendance.
"Many interns fail to attend training programmes and still expect us to pay them allowance.
"Let me say categorically that payment is made using attendance sheet at the training and only those in attendance are entitled to the allowance," he said.
Ptilapari said that the ministry will effect payment to all interns with genuine claims after scrutiny.
"We will check from our system to see if you have not been paid previously, it may take time because we have to check our records.
"We will pay all those who have not been paid," he said.
Ptilapari explained that the career training was aimed at preparing the interns for the labour market or to be self reliant.
"The training is to introduce graduates interns to the dynamics of the labour markets and what their options are as well as prepare them for a life of entrepreneurship as they exit the scheme," he said.
He said that about 30, 000 graduates are currently engaged in the programme nationwide.
"Over 300,000 graduates registered in our portal, but we have only been able to give about 30,000 graduates internship; you can calculate the difference.
"It is an opportunity that you have and we expected that you take full advantage of the opportunity, that is why we are providing an orientation and employability courses in the programme," he said.

Load more