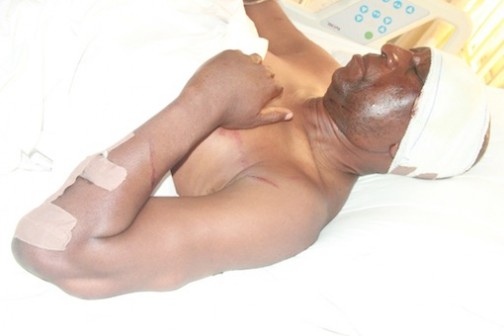 The All Progressives Congress (APC) has condemned the violence and killings in the just-concluded supplementary governorship election in Bayelsa on Saturday.
The APC Chairman, Chief John Oyegun, condemned the killings while answering questions from State House correspondents in Abuja on Monday night after a meeting of the party's Central Working Committee.
The meeting was attended by President Muhammadu Buhari and Vice-President Yemi Osinbajo.
Oyegun also said that the party had "a lot of reservations" about the conduct of the election and would, therefore, "examine what has come out very carefully and decide the next line of action".
"The Bayelsa election has come and gone. We have very deep regrets that there was so much blood that was spilt in the process.
"We have a lot of reservations, some of which our candidate has very eloquently expressed.
"We are going to examine what has come out very carefully and decide the next line of action."