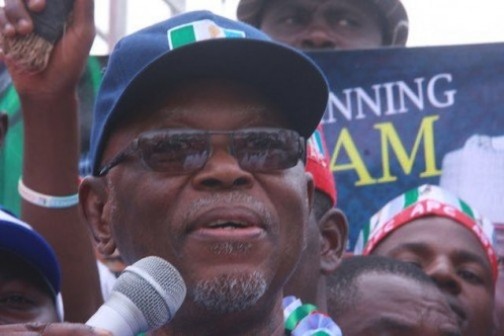 The national cahirman of the All Progressives Congress (APC), Chief John Odigie-Oyegun has stated that the party is not apologetic over the ongoing anti-corruption campaign.
The APC Chairman, Chief John Oyegun, said this while answering questions from State House correspondents in Abuja on Monday night after a meeting of the party's Central Working Committee.
The meeting was attended by President Muhammadu Buhari and Vice-President Yemi Osinbajo.
On the ongoing fight against corruption, Oyegun said that the party was not in any way apologetic over the arrest and interrogation of some politicians and bigwigs across the country.
According to him, there is a lot of rot in the system, which the present administration is determined to cleanse no matter whose ox is gored.
The APC chairman also said it was not true that the anti-corruption crusade was meant to decimate the opposition, especially the top members of the Peoples Democratic Party (PDP).
"The APC is not in any way apologetic. We promised change and there is a lot of rot in the system.
"This must be cleansed and whoever and whatever ox is being gored, where ever the tree is going to fall, so, let it be.
"We must get use to the fact that in the process of cleansing this nation, there is going to be a lot of bullets to bite.
"The APC has not been in office at national level for the last 10 to 16 years. So, the issue of whether somebody is PDP or not PDP does not arise.
"We have a nation to cleanse. The president has committed himself to that and that and we should fight it whatever way it comes. We are not being apologetic about that at all.
"It has nothing to do with witch-hunting. It just happens that the dramatis personae of the period all happened to be on one side of the political divide."
The chairman stated that the APC-led administration will continue to encourage constructive opposition that will keep the government on its toes in discharging its responsibilities.