Okafor Ofiebor/Port Harcourt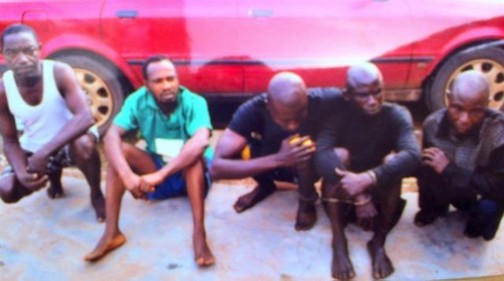 A medical doctor, Mrs I. B. Apriokor of Braithwaite Memorial Specialist Hospital, the Rivers State-owned apex hospital, has been kidnapped.
The Ophthalmologist was kidnapped on Sunday, 10 January on her way to church in Port Harcourt the Rivers State sapital.
No word has been heard about Dr Apriokor's fate since the incident happened.
However, the Rivers State Branch of Medical and Dental Consultants Association in Rivers State government hospitals has condemned her abduction.
The Public Relations Officer of the association, Dr. Alali Dan Jumbo, called for her immediate and unconditional release.
Jumbo also regretted the continuous abduction of medical doctors by unidentified gunmen in Rivers State, saying it is a worrisome development.
According to Jumbo, "We condemn the recent kidnap of Dr Mrs I. B. Apriokor by unidentified gunmen. This is one kidnap too many of medical doctors in the state. We appeal to the Kidnappers to release her unconditionally because her family, colleagues and her patients need her."
Medical doctors are wondering why they are targets of kidnapers in recent times.
"This is very sad because we are civil servants even if we answer the name doctors. The title gives you a high profile but we are basically civil servants. And I don't see any financial gain from kidnapping a doctor. It is so traumatic on her family, colleagues and patients. We are feeling very bad right now," Jumbo said.
On 28 April, 2015, Dr. (Mrs) Uju Onatai, a physiotherapist with the University of Port Harcourt Teaching Hospital (UPTH) who was kidnapped on her way to work was set free by her abductors after about a week in captivity of the abductors.
Dr. Onatai was set free with a gun shot wound inflicted on one of her legs by her abductors while in captivity.
Her husband, Dr. Lucky Onatai, a medical doctor and staff of the University of Port Harcourt Teaching Hospital did not disclose if any ransom was paid before she regained her freedom. Abductors had demanded N50 million ransom.
Another female doctor, Mrs Khadijat Alhassan of the University of Port Harcourt Teaching Hospital, UPTH, also a Physiotherapist, whose kidnap prompted a strike by medical doctors was released on Christmas Day, Friday, 25 December last after spending fifteen days in the custody of her abductors.