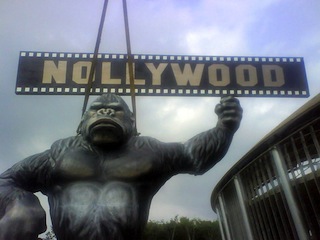 Lovers of Nollywood, Nigeria's fast-growing film industry, can now interact with their favourite artistes, producers and directors on Nollywoodnewsnow On Radio.
Nollywoodnewsnow, currently an online news platform reporting Nigeria's film industry news, celebrations and happenstances, goes live on Nigeria's first Women radio, WFM 91.7 with effect from Saturday, 16 January, 2016.
Nollywoodnewsnow on Radio, according to the Executive Producer, Biodun Kupoluyi, has been designed to find and give voice and expression to Nollywood in an artistically intuitive narrative, and interactive style.
NNN On Radio, Kupoluyi hinted, is a product of many years' research and following Nollywood. It will showcase actors, directors, producers, film reviews, film trailers, interviews, hot gist, latest releases, among others.
NNN On Radio, he disclosed, will be presented by delectable Anjola, an independent broadcaster with good experience of radio work and ability to engage guests on radio.
Speaking on the development, the Managing Director of WFM 91.7, Mrs. Toun Okewale Shonaya said, "at WFM, we are excited to have Nollywoodnewsnow On Radio. Its arrival lends credence to our movement to inspire, educate, unite, empower, restore family values, and break the culture of silence among women.
"All these and more reflect in the styling and pictures of Nollywood. We believe the programme, Nollywoodnewsnow On Radio will drive the movement further and make both men and women in Nollywood better citizens."