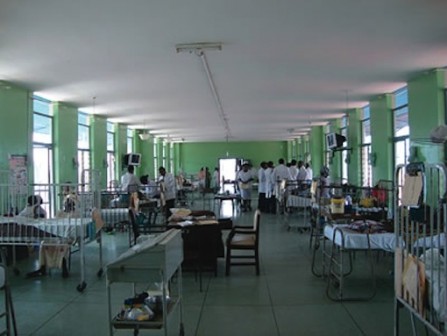 The National Hospital, Abuja (NHA) says the hospital has designated isolation wards for the management of suspected Lassa fever outbreak in the FCT and its environs.
Dr Olutayo Haastrup, spokesperson of the hospital, disclosed this to the News Agency of Nigeria (NAN) on Friday in Abuja.
Haastrup said the hospital had prepared four isolation wards and instituted standard precaution in handling any outbreak.
"The hospital is fully prepared, measures have been taken and as soon as we have any suspected case of Lassa, we will be proactive in handling it.
"We have created isolation wards in the hospital being the apex referral centre in the FCT and all the necessary kits and facilities have been procured,'' Haastrup said.
According to him, the hospital has trained 200 health personnel to raise more awareness on the treatment and management of the virus.
He said the training became imperative following the outbreak of the disease in 10 states and the FCT with 43 deaths, several confirmed cases and many suspected people being quarantined.