Okafor Ofiebor/Port Harcourt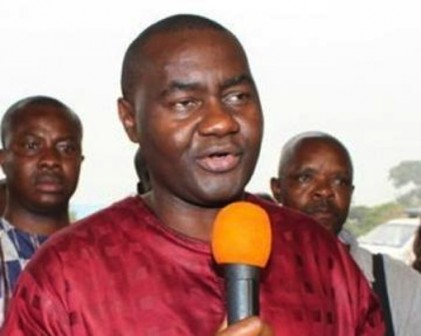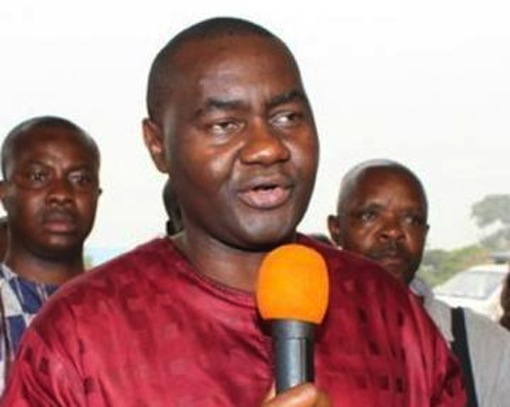 The All Progressives Congress (APC) candidate in the Rivers South East Senatorial District re-run election, Senator Magnus Ngei Abe, has uncovered a plot by the Rivers state chapter of the Peoples Democratic Party (PDP) to launch a protest and smear campaign with N50 million against his person.
In a statement issued in Port Harcourt, Rivers State capital, he stated that the intention was to deceive Ogoni people that he (Senator Magnus Abe) was behind the present crisis in the Movement for the Survival Ogoni People, MOSOP, as well as the security operations against suspected cultists and kidnappers in Ogoni land.
The statement said that out of the N50m, N10 million had been given to each of the four Ogoni speaking local government areas and another N10 million to a central organizing committee to mobilize and incite Ogoni youths to demonstrate against the APC in the District and in particular against Senator Abe.
It urged Ogoni people to discountenance such campaign of calumny if and when implemented.
The statement said that the security operations going on was state-wide, which affected Abua/Odual, Ogba/Egbema/Ndoni, Port Harcourt, Okrika, Ikwerre, Emohua, Ogu/Bolo and Gokana local government areas.
It further said that the security situation could have informed the operations. "The state of crime, armed robbery, kidnapping and cultism has reached an all time high. Anyone can be a victim, whether you are PDP, APC, non politician, women, men, children and even the clergy. Businesses are shut down in Rivers state and lives are no longer safe," the statement stated, adding that, it was preposterous for him to been accused of organizing it in Ogoni land.
On the leadership crisis rocking the Movement for Survival of Ogoni People, MOSOP, the statement said that MOSOP by its complex nature had always had in the past a history of crisis from the time of Noble Ubani, Goodluck Diigbo and even recently Chief Mike Nwidobie and had always found ways to resolve the crisis peacefully.
Abe decried a situation where the state government had not spent N10 million on any development project in Ogoni land but found it expedient to spend N50 million just to discredit a politician and cause crisis in Ogoni land.
Senator Abe further disassociated himself from any sponsorship or involvement in MOSOP crisis and the security operations. The statement called on Ogoni leaders to find a solution to the crisis in MOSOP and condemned the use of public funds for political smear and the sponsorship of violence.
It stated "The funds released for this needless demonstrations can be better utilize to support our children as they go back to school. The demonstration will not stop my re-election as the senator representing Rivers South East Senatorial District because the people of Obolo, Opobo/Nkoro, Oyigbo and Ogoni have taken a decision to vote APC".
Abe in the statement said that he had consistently supported MOSOP as a responsible Ogoni son with his presence and resources in their activities and even when the group had faced challenges in the past with regard to leadership and wondered why he would now destroy it."
Our people are wiser. Their future is brighter. No one can deceive us to pull us down again. I call on security agencies to be vigilant".