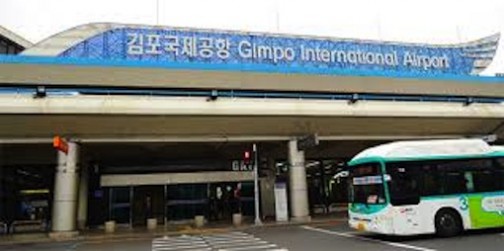 South Korean police said they have on Friday heightened security at Gimpo International Airport in western Seoul after they received an international phone call threatening to blow up all airports in South Korea.
Police disclosed that a pre-recorded voice of a Korean woman was heard in the call made to the airport at around 7:40 a.m., saying explosives had been set up in every airport in the country.
According to the police, the voice said, "All of you will die. The explosives will not only shoot us but also you."
It said the airport police and rapid task forces conducted searches in all 15 airports and nearby areas but nothing significant has been reported.
It said in a release that as the call was prepared elaborately, the police and the country's spy agency concluded that it is hard to regard it as a simple prank call and set up a task force team at one of Seoul's police stations.
Police said investigation has revealed that the call was believed to have been made from Laos, but they are still investigating the exact location.
"We are also looking into whether any other sounds can be detected in the call.
"We are sure that the call was from abroad.
"Once the exact location is confirmed, we are planning to demand cooperation from Interpol," it said.
Airport authorities said they have strengthened inspection and immigration control, but airline services are operating normally as there was no concrete threat of explosion.