Jethro Ibileke/Asaba
‎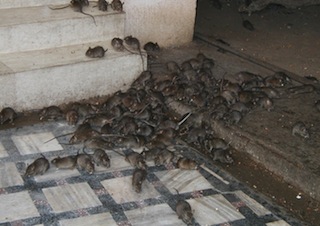 Delta state has joined the league of states currently battling the dreaded hemorrhagic disease, Lassa fever, following the confirmation of a case of the disease in Asaba.
The victim, a 65-year-old woman (name withheld), from Ifiogwari village, Ayamelunu, Anambra state, who was said to have come for treatment in Asaba, was first admitted at St. Joseph's Hospital, from where she was referred to Federal Medical Centre, Asaba when her conditioned worsened.
The case was confirmed at the virology laboratory, Specialist Hospital, Irrua, Edo State.
Two other samples sent to the same laboratory for confirmation however tested negative.
According to the Delta State Rapid Response Team on Lassa fever, 22 persons who had contact with the confirmed case have been placed on surveillance, while five samples have been sent for laboratory investigation.
Meanwhile, the State Government has informed the Federal Ministry of Health, Abuja, on these developments and the State Governor, Dr. Ifeanyi Okowa has provided the necessary logistics to enhance contact tracing and other control measures.
According to medical experts, Lassa fever is caused by a virus found in the urine and feces of a species of rat when they contaminate food or water or come in contact with broken skin of humans.
Infected persons spread the disease when their body fluids such as blood, feces, urine, sperm and vomit come in contact with others.
Some signs and symptoms of Lassa fever infection include cold and fever, sore throat, headache, pains in different parts of the body, nausea, cough, diarrhea and general sense of being unwell.
Severe stage of the infection comes with swellings on the face and hand, bleeding in different parts of the body such as ears, mouth, nose, anus and vagina.
They advised residents to maintain a high level of personal and environmental hygiene, keep their food and water away from rats and promptly report any one with the above signs and symptoms to the nearest health centre or hospital or call the following numbers.