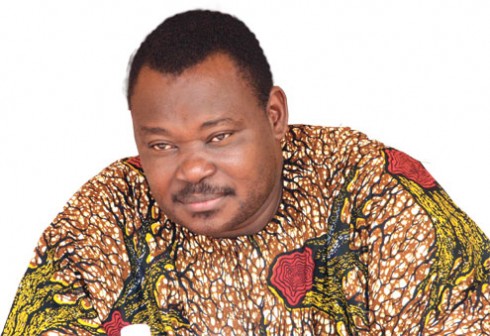 Some unpaid workers stormed the Abuja venue of the Energy Group 5th GMD Lecture Monday while the programme was being aired live on TV.
Jimoh Ibrahim, the Group Managing Director of the Energy Group, was delivering a lecture when some of his employees stormed the venue.
The aggrieved employees, one of them with megaphone, chanted "all we are saying, pay us our salaries".
An obviously embarrassed Ibrahim told the protesting members of staff that he had heard them and pleaded with them to leave the hall where the lecture was taking place in the presence of some senior managers of his companies.
When the protesters did not budge, one of the managers receiving the lecture stood up and pleaded with them to leave.
His plea also fell on deaf ears until some policemen politely led them out of the venue.
After the protesters were led out, Ibrahim said the affected workers could not be paid because they failed to generate income for the company, adding "we cannot borrow money to pay salaries."
He threatened to shut down any of his companies that fails to generate income to pay salaries by December this year.
All these happened live on Africa Independent Television, AIT, in the course of the three-hour lecture.