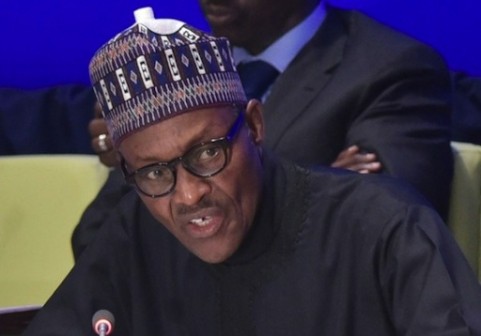 I am pleased to welcome you all to this meeting on a matter that is very important to all of us. The issue of polio eradication in Nigeria has been a matter I, and my predecessors, have given the highest priority. It is this continuous prioritization that has gotten us, as a nation, to where we are today. The successful de-listing of Nigeria as a polio endemic country is an enormous achievement for our country that should not be understated. It clearly shows that through sheer commitment, hard work and having the right partnerships, we can succeed.
I would like to seize this opportunity to thank Mr. (Bill) Gates for his continued commitment and support to various health care causes in Nigeria especially through maternal and child healthcare programs. You should be rest assured of the Government of Nigeria's support as we continue to work together for the betterment of all Nigerians in particular, the vulnerable ones.
I am very encouraged by the progress we are making on the immunization front. This gives me comfort that we are on the right track to ensure our children and grand children will never know of polio and its adverse impacts on lives and livelihood. Here, I will commend and thank all our partners, including both Mr. Gates and Alhaji Dangote for their personal commitments to this worthy cause.
Of course, I also recognize the heroics of our polio eradication team under the National Primary Health Care Development Agency of the Federal Ministry of Health as well as the WHO, UNICEF, Bill and Melinda Gates Foundation, CDC, USAID, Rotary, Faith-based organizations, Traditional Rulers, vaccinators and caregivers.
I would like to assure you that the Federal government will continue to provide strong oversight and funding for polio program. To this effect, we will reconstitute an expanded Presidential Taskforce on Polio which will include the 36 states' Governors to sustain the successes of our current polio eradication activities such as surveillance and routine immunization programs.
I am pleased to inform you that the 6 states mostly impacted by polio have signed an MoU on routine immunization. This MOU is a commitment by the State Governments, namely Kano, Bauchi, Borno, Kaduna, Sokoto and Yobe, to strengthen Primary Health care system through community sensitization and support programs.
Based on this, I will take this opportunity to call on all state governors, the National Primary Health Care Development Agency and the Federal Ministry of Health to sustain this momentum to ensure we maintain the zero polio case status.
Finally, I am calling on all our friends and partners, locally and abroad, to continue supporting us on this very worthy task. Together, we will succeed. On the matter of preventable diseases, failure is not an option.
I wish you all a polio free future. God bless the Federal Republic of Nigeria.
—President Muhammadu Buhari gave this speech at the signing of Updated Abuja Commitment On Polio Eradication at the Presidential Villa on Wednesday, 20 January, 2016.