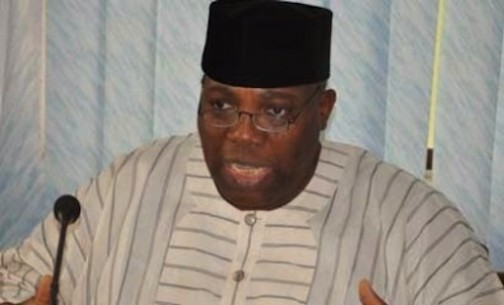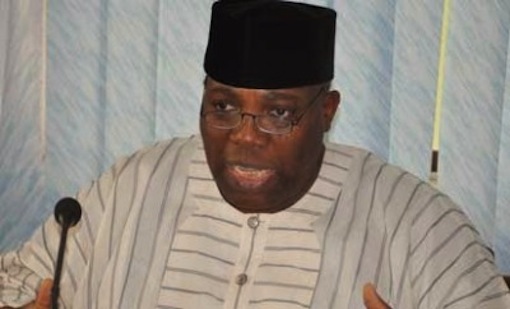 Doyin Okupe, former senior special assistant to former president of Nigeria, Goodluck Jonathan on Public Affairs has reacted to claims he had that he had links with companies paid to hack certain 'unfriendly websites'.
Okupe who had earlier vented his anger of Twitter, has now written a formal statement in response to the allegations against him.
READ his statement below:
My attention has been drawn to the deliberate, wicked, malicious and false publication by PremiumTimes against my person. Since this matter is likely to end up in our law court, I will restrict myself to the fact of the case only.
1. I say without any fear of contradiction that I did not introduce anyone to the former National security Adviser neither did I collect any contract by myself or through any proxy. Unknown to many Nigerians and quite usual with politics at the top, for reasons not clearly defined I never got along well with Colonel Dasuki retired. In fact he twice told me to my face that he will get Alhaji Gulak and myself out of President Jonathan's administration. Colonel Dasuki would never have patronised me or any associate of mine. It was for this reason I was totally schemed out from the entire presidential campaign in 2015.
2. Mr Ilan Salman is my friend and we did business together few years ago. But I have not had any business dealing with him since 2007 when he resigned his membership of the company we formed together.
3. The name of his offshore company Romix Technology and the company we ran together Romix Soilfix International Limited,bear similar first names 'Romix'. But that is where the similarities ends.
4. Mr Ilan apparently registered his new company, Romix Technologies after he resigned from Romix Soilfix International Limited in 2007. He probably used this name because we both loved the name 'Romix'. Even when our South African partners from whom we derived the name Romix Soilfix broke up and told us to drop the name, we both flatly refused. It is for this reason that after Mr Ilan left the company, I also went ahead and registered two more companies named Romix Farms Limited and Romix Homes Limited.
5. The fact that companies have similar prefixes or names, does not obliterate their individual inalienable corporate identities. Personally I have a brother who runs a company called Cornerstone Construction Company which has no connection or any relationship whatsoever with another company called Cornerstone Insurance Company Limited.
6. Romix Technologies is an offshore company registered in Cyprus as claimed by PremiumTimes. I am not the owner, I have no relationship with it neither do I have any financial interest. I had no knowledge of their bidding for contracts from the office of the National Security Adviser, I was not informed when they were awarded any contract neither was I in the know of what and when they were paid. I have not benefited financially from the proceeds of payment for the said contract neither can any money be traced to me, or any of my family members or associates.
7. All these facts were made available to Mr Emmanuel Ogala the journalist who wrote the story. Mr Ilan confirmed to me that he spoke with Mr Ogala and that he denied categorically any involvement by me in the transaction of Romix Technologies with the National Security Adviser. He also denied the accusation by Mr Ogala that I introduced them to Colonel Dasuki, who according to him (Ilan), they actually never met in person throughout the said transactions.
8. Mr Ogala in his desperate bid to put me in the centre of this transaction, lied in his story that I am linked with two of the three companies that got the cyber contracts. That this is a lie is self evident because even in his discussion with me, he agreed that the only link that I had and they 'investigated' was the similarity in the names of Romix Technologies and Romix Soilfix and also Mr Ilan Salman is a member of the board of directors of my company Romix Soilfix International Limited.
9.In conclusion, Mr Emmanuel Ogala and his medium, PremiumTimes are highly unprofessional and compromised journalist who are hired as hatchet men to tarnish the reputation and good name of innocent Nigerians who are defenseless against satanic journalist. Nigerians must know that it is Okupe today but it would be anybody tomorrow. Using the platform of a newspaper to fabricate damaging falsehood against people is in itself a terrible and condemnable act of evil corruption which this administration is out against.
As I write this piece, the letter from my lawyers is on it way to premium times to withdraw their false story and apologized to me publicly within 48 hours otherwise they should prepare for battle in the law court.