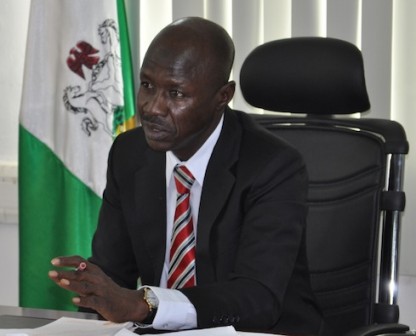 Ibrahim Magu, the Economic and Financial Crimes Commission (EFCC) Chairman, has re-emphasised that the commission will not disobey any court order in the course of its anti-corruption war.
Magu said this on Tuesday in Abuja at a meeting with newsmen.
He said that media cooperation was critical to keeping Nigerians informed of happenings in the commission.
The EFCC boss further added that media support was also needed to fight corruption in the country.
"The fight against corruption is not about me or EFCC; it's about the entity called Nigeria and every one of us."
NAN recalls that Magu as was appointed as the commission`s boss on Nov. 9 by President Mohammadu Buhari.
He was an Assistant Commissioner of Police before taking over from Mr. Ibrahim Lamorde.