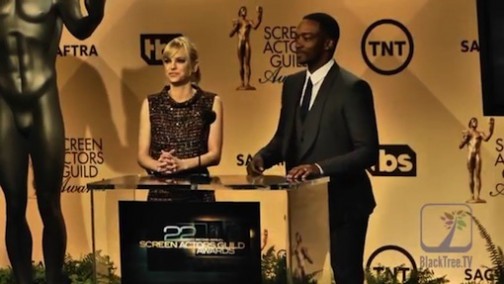 GOtv has announced that the red carpet of one of Hollywood's most glamorous nights, the 2016 Screen Actors Guild Awards, will be shown live on its bouquet on Saturday, 30 January at 12am.
The RedCarpet on Channel E! will take viewers behind the scenes of the event, reporting live with all the latest gossip and fashion updates, as the stars hit the red carpet in their finery to celebrate outstanding work in film and television.
Channel E! will capture every fascinating moment, including exclusive interviews and expert predictions for the night ahead.
Meanwhile, GOgetters who love to watch series on Telemundo, are also advised to look out for what happens to Genaro in For Love and Justice as the series gets hotter.
For Love and Justice, shown weekdays at 5pm and its Finale on Friday 22 January, Diablo and Genaro are looking for Liliana in every hideout they can think of. Fernanda must stop the kids before they discover where Liliana is hiding. Lucia is also curious, but then Liliana threatens her with a gun.
El Diablo and his men attack a police control post and flee to Austin, Texas. Liliana is finally defeated, but Fernanda is in a bad way. It is Marisela and Rodriguez's wedding day. Diablo sets a trap for Daniel. Lucia goes to the place where Daniel is being held prisoner. The confrontation between Diablo and Liliana results in Genaro getting shot.
Other captivating programmes this week include Shabri on Zee World, Deadly Instincts: Fear Factor and The Amazing Spider House on NatGeo Wild, among others.
Zee World is on GOtv Plus Channel 25.. Shabri takes matters into her hands after her brother is killed by corrupt police officers. She seeks revenge on the police and the gangsters that were involved.
The Amazing Spider House on NatGeo Wild, Friday 22 January at 6:30pm sees a team of experts fill a normal house with hundreds of spiders, and soon an astonishing drama unfolds within its walls, she said.