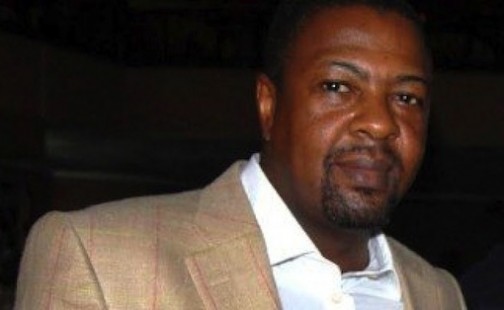 The Lagos State Government (LASG) on Wednesday assured investors that the state was a safe destination for tourism, entertainment and other genuine investments.
The state Commissioner for Tourism, Arts and Culture, Folorunsho Folarin-Coker, gave the assurance the while speaking with newsmen in Lagos.
Folarin –Coker said that the government had put in place favourable and investor-friendly policies that would protect both local and foreign investments in the state.
He said that the state was not "a den of criminals, rather a safe environment for legitimate ventures."
The commissioner said that the crime rate in some of the developed countries of the world on daily basis was a far cry to what was recorded in Lagos.
He advised the people to stop projecting the state and the country at large in a way that both the citizens and foreigners would feel that they were entering into a `one-chance environment'.
Folarin-Coker said that every city in Nigeria was safe noting that whatever was happening in any of the cities in the country was not different from the happenings elsewhere around the world.
"Every city has its good and bad sides; that is why we must stop portraying Lagos as if it were a den of criminals.
"Lagos a safe city where legitimate businesses thrive," he said.
The commissioner said that more people were being killed, involved in car-jacked in other cities than in Lagos on a daily basis.
He said that people still go on holidays in some East African countries despite the statistics of bomb blasts that had been occurring there in recent years?
"But, when last did you hear of violence or serious crime in Lagos nowadays compared to what we used to record some years ago.
The commissioner called on the citizens to have a positive attitudinal change for the state and the country and begin to project the state and country in positive light particularly when it comes to security.
He recalled that in December, the Lagos State government staged "One Lagos Fiesta" in its five old divisions which he said were hitch-free.
"Twenty Seven concerts were held in five days that the "One Lagos Fiesta" lasted; yet no report of serious crime was recorded.
"They didn't rape, kill or fight.
"So , Lagos is safe when compared with the rest of the world
"We must begin to appreciate what we have, because if we fail to do so and blow our trumpets ourselves, no one will do so for us.
"If you don't love yourself, you don't expect someone else to love you, that where we are at present."
Folarin-Coker said that the state was ready to project all its cultural and tourism potential to the world.
"That is was why we choose a new brand tagged, "LoveLagos," he said.