Okafor Ofiebor/Port Harcourt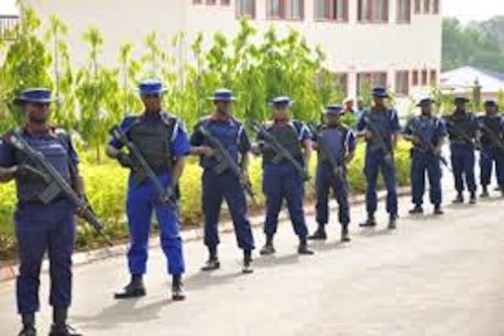 The Joint TaskForce made up of Independent Marketers Association (IPMAN) and National Civil Defence Corps (NSCDC) has sealed off five petrol stations and ahve arrested over 30 persons selling petrol above the official pump price N86.50 per litre.
The coordinator of Joint Taskforce Committee in Rivers state, Kelvin Ngigi, said arrested include, filling stations managers, attendants and supervisors.
He said the aim of monitoring is to ensure the marketers don't sell above the official pump price.
Ngigi said the Taskforce was set up by the National President of IPMAN, Chinedu Okoronkwo in all the 36 states of the federation in conjunction with the Civil Defence corps.
He said that they were in Port Harcourt to sanitize the sale of petroleum products as prescribed by federal government.
"The problem is that indiscipline has eaten deep into our system that when people want to change the system we cry foul but we must help the masses to live right".
Some motorists who witnessed the arrests confirmed that the sanctioned petrol stations were caught selling above the official pump price.
In Port Harcourt the Rivers state, capital, some major and independent marketers of petroleum products have refused to revert to the new pump price of N86.50 per litre.
Some fuel stations sell between N120 to N150 per litre.