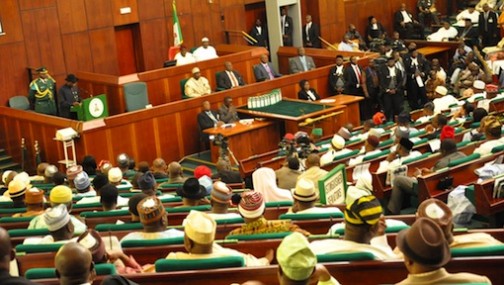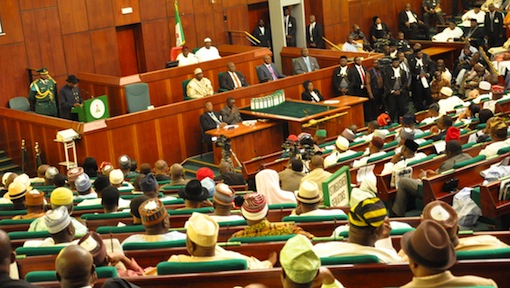 assembly
The Senate on Thursday condemned the resurgence of pipeline vandalism in the Niger Delta region, noting that, they are a "clog in the wheel of progress".
The Chairman of the Senate Committee, Petroleum Upstream, Senator Tayo Alasoadura, while briefing newsmen in Abuja, called on vandals to desist from the dastardly act which was capable of further retrogressing the economy.
He said that the act, if not stopped, could affect the efforts of the present administration to tackle poverty in the land.
He added that "it has come to the notice of the Senate, the very unpatriotic act from vandals who have decided to blow up pipelines at this time when the nation is facing dwindling price of oil.
"The Port Harcourt and Kaduna refineries only started work few months ago, so I think the vandals should stop being a clog in the wheel of progress," he said.
Alasoadura added that it was disheartening that at a time when all hands should be on deck to revive the economy, some people were further sabotaging the efforts of the present administration.
He appealed for calm, adding that, relevant authorities were working assiduously to ensure that normalcy returned to the area.
Senator Bassey Gershom, the Deputy Chairman, Senate Committee on Petroleum Upstream, said there was no justification for blowing up pipelines.
He stressed that those involved in the act could table their grievances in a more civilised manner rather than taking the law into their own hands.
He added that "I want to appeal to our brothers in the Nigeria Delta to give peace a chance. If there is no revenue and no security, how can government govern?.
"So, we need the cooperation of every Nigerian, including those that are aggrieved. Let us give the Federal Government an opportunity to govern.
"No matter what our grievances are, I do not think that blowing up pipelines is the solution to the problem."
In another development, the Senate Committee on Gas Resources in a bid to proffer solution to dwindling oil revenue, met with the
management of the Nigerian Liquefied Natural Gas (NLNG) and other stakeholders.
The Chairman of the Committee, Sen. Bassey Akpan, charged the NLNG on the need to generate more revenue for government, as well as provide employment opportunities for Nigerians.
Akpan further urged stakeholders in the gas sector to make known to the committee any challenge that may hinder their bid to generate more revenue and create more jobs for Nigerians.