Eromosele Ebhomele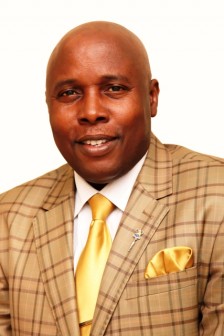 Owners of private schools in Lagos on Thursday said they have been frustrated by multiple taxation in the state.
The proprietors, under the aegis of National Association of Proprietors of Private Schools, NAPPS, led by its Deputy National President, Chief Yomi Otubela, made a courtesy call on members of the Education Committee of the Lagos State House of Assembly during which they intimated the committee of how they are being made to pay all kinds of levies by agents of the government.
Otubela urged the government to stop penalising private schools with low number of students for examinations and that private schools should be discouraged from giving gratification to officials of the Ministry of Education as he said that this leads to proliferation of mushroom schools with substandard equipment and unqualified teachers.
Mr. Otubela emphasised the need to harmonise the school calendar and ensure that a session is up to 38 or 39 weeks to cover the scheme of work.
He stated further that children should be allowed to close and resume a week or two before and after each academic session, while advocating the study of Yoruba Language in schools in Lagos State as against what operates in some private schools in the state.
"The government should ensure that everybody adopts the national curriculum of education regardless of whether the schools are owned by indigenous people or foreigners.
"The examination board should regulate the textbooks that are used in the schools and encourage indigenous authors so that they could be creative," he said.
Emphasising the issue of multiple taxation, the President of the Lagos State chapter of NAPPS, Alhaji Akande Kamal, revealed that the proprietors are made to pay dues such as radio/television levies and that local government staff, who come for levies sometimes arrest their staff.
"They make us to register on line every year with amount of money ranging from N5,000 to N10,000, when we have already been approved. Only new schools should be paying such money.
"The state government has also increased dues being paid by private schools by 400% such that those that were paying N70,000 now pay N250,000, but we told our members not to pay yet until we meet the necessary government officials.
"Our members are groaning under so many levies such as business premises levy, industrial training levy, entertainment or merriment levy, building approval fees and most of the charges are not receipted," he said.
In his response, the Chairman of the Education Committee of the House, Lanre Ogunyemi, said that the committee and the House of Assembly are collaborators with the school proprietors in moving education forward in the state.
He emphasised that everybody must come together to take education to a greater height as the state is a centre of excellence.
Ogunyemi explained that the government is not perfect, which he said is the reason it reviews its policies and makes amendments, where necessary.
"The issues you raised are germane and they can move education forward in the state. You need to give us a comprehensive proposal which we can use for our education.
"We are committed as a committee and House to have the best of education in both private and public schools levels.
"Taxes are important for the government to survive. What we collect from the Federal Government cannot sustain the state."