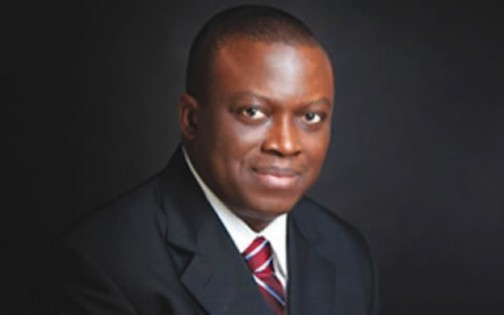 The Senate on Thursday gave Nigeria Liquefied Natural Gas Limited (NLNG) one week to provide evidence of payment of taxes and dividends since the end of its tax holiday in 2009.
The assembly issued the directive in Abuja when the company briefed the Senate Committee on Gas and the Senate Committee on Niger Delta on developments in the area.
The one week directive was given by the Chairman of the Committee on Gas, Senator Bassey Akpan, when the Managing Director of NLNG, Mr Babs Omotowa, could not give details of the amount paid out so far as taxes and dividends.
Akpan also directed the company to provide details of an alleged payment of about eight billion dollars to Nigerian National Petroleum Corporation (NNPC) as contained in a report by Nigerian Extractive Industries Transparency Initiative (NEITI).
He said that NNPC had stated in its budget for 2016 that there was no payment of dividends from NLNG.
Akpan said, "MD we need a documentary evidence of the taxes that you have paid and the dividends that you have paid from the end of your tax holiday till date.
"We must be able to substantiate the argument by NEITI that about eight billion dollars dividend has not been transferred to the Federation Account.
"The interest of Nigeria is reflected in this, a cumulative return on investment amounting to about 88 billion dollars you have remitted to NNPC but it has not been transferred to the Federation Account.
"This can be justified by the content of what you told us here that in 2015 alone you paid one billion dollars as dividends to NNPC.
"So, we need documentary evidence that this money has left your position to NNPC so we can take it up with NNPC immediately because according to NNPC, you have not paid a dime.
"So, you should submit to the secretariat all the details within one week.
"The president needs money to perform and we must help the president at the National Assembly to get the money."
The committee chairman also directed that NLNG provide evidence of N33 billion it claimed it paid the Federal Government.
He said that the evidence of 2.1 billion dollars paid in 2015 should also be provided.
"You presentation states that your projection for 2016 is N197 billion, we need to understand how you arrived at that with dwindling prices of gas since you say your prices are tied to crude prices.
"Also how you intend to achieve a budget of N265 billion for 2016 when you paid nothing in 2015 because these are all part of governments revenue projection for 2016.
"If you add up what should come from NLNG it adds up to almost N500 billion.
"So, we need to know how you arrived at this and we also want evidence to prove all these figures assigned to you," he said.
Omotowa promised that the company would provide all evidence of remittances to the Senate.
He said that just as the NEITI report suggested, the company had paid all dividends due to NNPC but was not in position to monitor what NNPC or any shareholder did with their receipts.
"We will provide to you whatever evidences you want; it is not in our place to determine what shareholders do with their funds or where they have paid their money.
"I am no more a Nigerian than the NNPC is. As much as I am Nigerian, they are also Nigerians so we cannot take upon ourselves NNPC issues.
"We will give it to you as you said, NEITI has said it and confirmed it and it is very clear in their report so the same evidence we will provide to you," Omotowa said.
In a related development, the committee gave international Oil Companies (IOCs) one week to submit details of gas flaring as well as the environment impact assessment of oil exploration in the Niger Delta region.
The Senate also requested from the IOCs evidence of social responsibility projects they were executing to alleviate the sufferings of the people in communities affected by their activities.
The Senate said that the companies must be represented by someone not lower than an Executive Director.