Cyriacus Izuekwe
A commuter bus driver has landed into trouble after a passenger fell off the back of his bus and died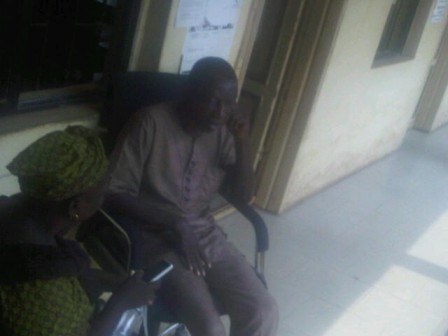 while attempting to hitch a free ride in Lagos State, western Nigeria.
The police arrested the driver and charged him with murder under the Criminal Code before Ejigbo Magistrates' court.
The driver, Femi Oyefeso, was brought to the court on Thursday for causing the death of Fatai Saliu while driving on the high way.
The incident happened on Monday, 18 January at 10 pm along Ikotun/Igando road in Ikotun, Lagos, the route Oyefeso plies.
According to the police, the 58-year-old Oyefeso drove his commercial bus with registration number JJJ 422 XA on the high way and caused the death of Saliu, 45.
However, the police account is contrary to eye witness account of what transpired on the day the incident.
According to Oyefeso, he had loaded his bus with passengers and was on his way to Igando when his attention was drawn to what had happened behind him.
He said he was told that the late Saliu attempted to hitch a free ride on the back of his bus to Igando and fell off.
Oyefeso said when moved his bus, Saliu's hands slipped off the bus and he lost grip, fell off and hit his head on the road.
He said when he was alerted to what had happened, he parked his bus and took Saliu to Igando General Hospital where he eventually died.
He said the late Saliu had no fixed address and he did not know how to locate his relatives.
said he went to the police at Ikotun division and informed them about what happened and seek assistance to take the corpse to the mortuary.
He said after assisting to deposit the corpse in the mortuary, he was arrested and charged with murder.
When Oyefeso was arraigned, he pleaded not guilty and explained what happened.
The presiding Magistrate, Mr A. A. Fashola granted Oyefeso bail in the sum of N250,000 with two sureties in like sum.
Oyefeso was remanded in prison custody at Kirikiri pending when he will perfect his bail.
The matter was adjourned till 25 February, 2016.