Cyriacus Izuekwe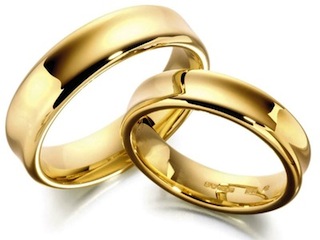 It was a sad end between a couple, Felix Anyanwu and his wife, Angela, as their marriage has crashed despite the prophecy by their pastor that they were bound together by God as husband and wife for life in Lagos State, western Nigeria.
The marriage only lasted for three years and the couple had separated for nine for years.
Following the irreconcilable differences and separation, Anyanwu went Ejigbo customary court seeking for the dissolution of the marriage.
Explaining what transpired before they got married, Felix said at the court that Angela was a member of his church but he did not know her until one Sunday during a church service.
He said their pastor asked both of them to stand up before the congregation and prophesied to them that God told him that they were husband and wife and they should immediately start preparation for wedding.
Both of them believed their pastor and embarked on both traditional and church wedding which was successful.
Anyanwu said after the wedding, they discovered that they were strange bed fellows that came together but did not have any feelings for each other.
He said they managed to stay together for three years because Angela became pregnant and had a child.
After nursing their baby for three years, she parked her property and left with the child and since then she did not return to her matrimonial home and the husband did not look for her either.
Anyanwu asked the court to dissolve the marriage and allow Angela to take custody of the child and grant him access to the child only.
Angela in her response, did not object to the dissolution of the marriage and said it was better it was dissolved in their own interest.
The president of the court, Mrs. Banjoko Salewa adjourned the matter till 27 January, 2016 for counselling and hearing.