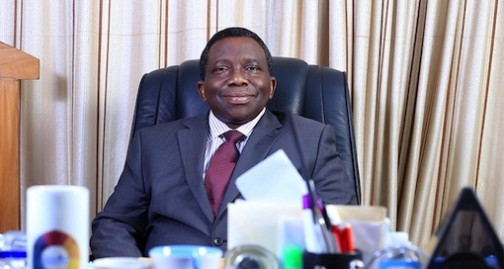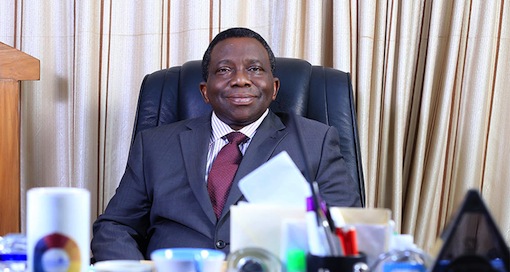 The Ogun State Government has called on the Federal Government to replicate the implementation of an effective and functional Primary Health Care Centers (PHCs) system as practiced by Prof. Olukoye Ransome-Kuti in 1988.
The State Commissioner for Health, Dr. Babatunde Ipaye made the call during a courtesy visit by Ijebu Imusin Primary Health Care Project Committee (IIPHCPC) at his office in Oke-Moasn, Abeokuta the State Capital.
Dr. Ipaye said functional PHCs were better than dysfunctional gigantic Secondary and Tertiary Health Facilities, adding that the FG should adopt the initiative of Prof. Olikoye of bringing PHCs down to the Local Government for effective and affordable cost to Nigerians, particularly at the grassroots level.
"The best effective and affordable Health Care delivery Nigerians ever enjoyed is that of Prof. Olikoye Ransome-Kuti's initiative of (PHCs) system as practiced in 1988 in which Ogun State will adopt same system using Bottom-to-top approach,'' Ipaye said.
He said Nigeria had the capacity to run the best Health Sector in West Africa if only it can re-introduce PHCs initiatives across the nooks and crannies of the nation, saying that PHCs were about giving an effective and qualitative Health Care Service delivery to members of the community at a cost they can afford.
The Commissioner said it is the responsibility of Local Government to run Primary Health Care Centers, while Government at the Center could only provide necessary support and continue to collaborate with owners of Private Health Facilities and development partners at providing qualitative and affordable Health Care Services to the people.
Speaking, Oba Adedeji Onafowokan, Oloko of Ijebu Imusin, said the visit was aimed at securing an agreement with the State Government on possibilities of handing over the Ijebu Imusin Primary Health Care Center Project at Odolameso Road for the Government to run, in order to improve performance and render quality service to members of the community.
He said physical structure put in place by the effort of the Committee and members of Ijebu Imusin Community could serve as a ready made Health Care Center that can be upgraded to the taste of the government, noting that if accepted would receive the blessing of all the monarchs and members of the community.
"Government should consider taking over the proposed Primary Health Care Center at Odolameso, Ijebu Imusin and adopt it as a Comprehensive Health Care Center, which will be fully furnished, equipped and appropriately staffed or in the alternative, Government should consider handing over the Center to Ijebu Imusin Community for further upgrading, equipping and staffing,'' the monarch said.