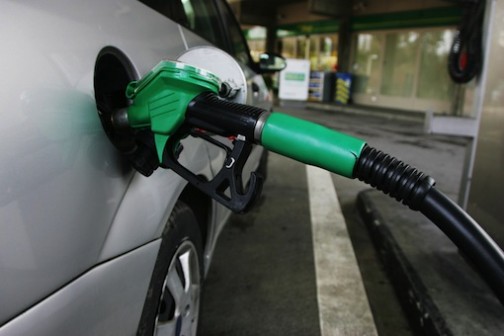 The Department of Petroleum Resources (DPR) in Kwara on Saturday arrested five persons in Ilorin metropolis for selling petrol in surface tanks –black market.
NAN reports the DPR led by the Operation Controller in Kwara, Mr Philips Salvation and some Security agents, impounded more than 36 jerry cans of petrol during the raid.
Areas visited by DPR where sales of petrol at black market is alleged to be taking place were Maraba Motor park, Offa Garage Motor park, Akerebiata and a bakery at Sango, llorin.
The security agents in company of DPR forced some shops open where petrol is kept. Mr Philips Salvation, the Operation Controller of DPR in Kwara, said that the fight against black market spots of petrol in the state would continue.
"We cannot have two parallel markets, one that is legitimate and the other illegitimate and the DPR must ensure that petroleum law and guidelines are followed," he said.
Salvation described the sales of petrol in surface tanks as injurious to human beings, engines as such product could be adulterated.
He appealed to those interested in oil and gas business to follow the guidelines by obtaining licence from the department. He said the five persons arrested would assist the DPR to ascertain the source of the product.
NAN recalled that about a week ago petrol was sold in gallons in various major streets in llorin for between N800 and N1000 to motorists.