Femi Adi/Kaduna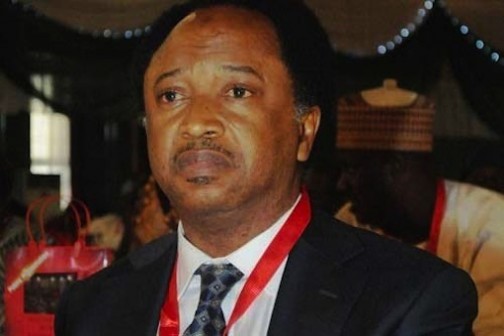 Senator representing Kaduna Central, Comrade Shehu Sani on Saturday denied allegations of having secret meetings with some PDP stalwarts in Southern Kaduna area for political alliance and discussions.
He also debunked allegation of giving the sum of N10 million as financial inducement to lobby the PDP members for political support.
Senator Sani, who was reacting to a statement credited to the Kaduna All Progreessives Congress (APC) spokesperson, Alhaji Salisu Tanko Wusono, linking him to a meeting with some PDP stakeholders in Southern Kaduna area ahead of 2019, said it is outright falsehood, deceitful and was fabricated to mischievously misinform the public.
Reacting to the allegations in a press statement, Comrade Suleiman Ahmed, Special Assistant to Senator Shehu Sani on Political Matters, emphasized that Sani, as loyal member of APC, there was no basis to have met with PDP members and even giving any form monetary inducement.
Sani who is also the Senate Committee Chairman on Foreign and Domestic Debts added, " I am voted under APC platform and will continue to contribute my humble quota to development of the party in all ramifications."
According to the statement, the APC Spokesman Wusono concocted such lies to discredit all the good works and overwhelming support base he has in the state.
"The Kaduna state APC is yet to recover from the shame these individuals caused the party when they and another aide of the Governor by name Muktar Ahmed Monrovia, attempted to bribe some ward exco members with the sum of N500,000 to engineer the suspension of Senator Shehu Sani.
"After that failed and disastrous suspension plot against the Senator, they have resorted to other face saving measures aimed at maintaining their lines of extortion. Wusono started spreading unfounded lies and allegations which even the Nigerian Police authorities had to come out publicly and debunk. They also devised the cowardly act of using President Muhammadu Buhari's name to incite the public against perceived enemies," Ahmed said.
While recalling that the same APC spokesman was the one who rained insults and abuses on a National Officer of the APC, the North-west zonal vice chairman Alhaji Inuwa Abdulkadir when he came to Kaduna to address the crises in the party, he pointed out that even when the acting National Publicity secretary of the APC Mr Timi Frank issued a statement corroborating the position of the North-West zonal Vice Chairman, they never spared him of their invectives.