Femi Adi/Kaduna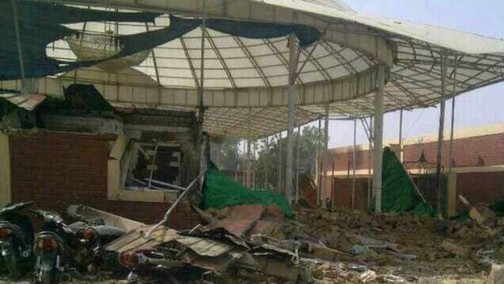 Kaduna State Governor, Malam Nasir El-Rufai on Friday announced the appointment of Malam Yusuf Olaola Ali (SAN) as counsel to the Judicial Commission of Inquiry saddled with the responsibility to look into the Zaria Shiite/Army clash in December 2015.
The government also disclosed that the Judicial Commission of Inquiry would be inaugurated on Friday, 29 January, 2016.
A statement signed by Special Assistant, Media and Publicity to Governor El-Rufai, said Malam Yusuf Olaolu Ali was called to the bar in 1983, graduated with a second class upper degree in Law from the University of Ife in 1982, and became a senior advocate of Nigeria in 1997.
The statement also said Ali is a chartered arbitrator and has chaired the NBA's section on Legal Practice and the Kwara State Law Reform Committee and is also a member of the Body of Benchers.
The Kaduna State Government last week announced the membership of the Judicial Commission of Inquiry into the Zaria clashes with Justice Mohammed Lawal Garba, presiding Justice of the Port Harcourt Division of the Court of Appeal as chairman.
Dr. Bala Babaji was appointed the Secretary to the Commission. He is currently the Director of the Centre for Islamic Legal Studies, Institute of Administration of the Ahmadu Bello University.
It stated that he will be assisted in the discharge of his functions by a secretariat with experts drawn from academia, civil society, private sector and the public service of the state and the Federation.
The 12-member Judicial Commission of Inquiry is expected to submit its final report six weeks after its first public sitting.