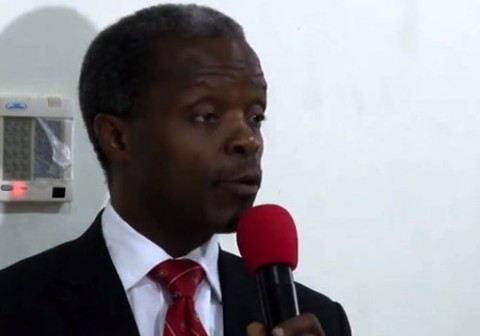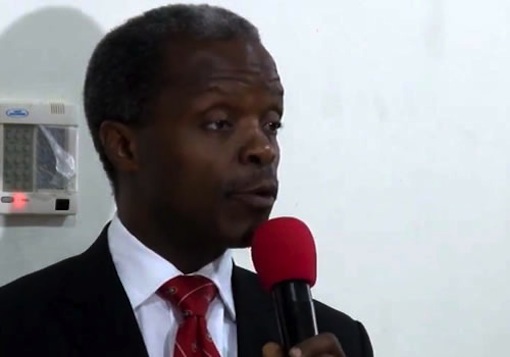 Nigeria's Vice President, Prof. Yemi Osinbajo says Pa Pius Ngige, the late patriarch of Ngige families was "a good man who left good legacies and inheritance for his children".
Osinbajo gave the eulogy on Sunday in Alor, Anambra at the outing service for the father of the Minister of Labour and Employment, Sen. Chris Ngige.
The Vice President prayed for God's mercy and peace upon the Ngige family and Anambra government for the irreparable loss.
Also at the ceremony, Governor Willie Obiano of Anambra said that Pa Ngige's death at the age of 105 was a celebration of life.
Obiano welcomed Osinbajo and other guests and urged all to enjoy the good security environment in the state. In a sermon, Most Rev. Denis Isizoh, said that as a Christian, Pa Ngige lived a purposeful life which benefited his household and neighbours.
Isizoh, the Auxiliary Bishop, Catholic Diocese of Onitsha, called on Nigerians to love each other and cohabit irrespective of religious, ethnic and other differences.
He also enjoined Nigerians to continue to pray for peace and progress of the country as well as for the leaders for direction. "We have one God irrespective of our religious differences; we all make up the entity called Nigeria, and must be united in one God.
"We should emulate Jesus Christ who sacrificed his life for humanity and work towards one successful and indivisible Nigeria," the cleric said.
Dignitaries at the event included the Esama of Benin kingdom, Chief Gabriel Igbinedion, Chief Arthur Eze, Sen. Stella Oduah and Sen. Ben Obi. Also in attendance was Dr Tony Akah, Acting Chief Executive Officer of Nigeria Electricity Regulation Agency among others.