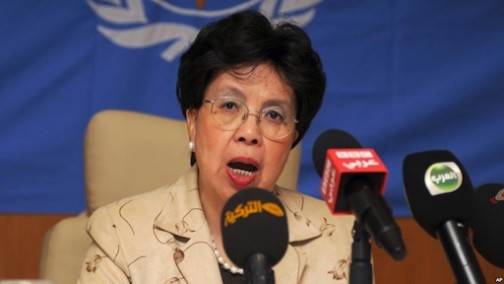 The World Health Organisation (WHO) on Monday urged governments at all levels to intensify public awareness campaigns on Lassa Fever in the rural areas.
Mrs Faith Irehi, WHO Coordinator in Edo, made the call during a sensitisation campaign on Lassa fever in Etsako West Local Government Area of the state.
"Following the recent outbreak of Lassa Fever in Etsako West and other parts of the country, governments need to sensitise the public on the need to maintain good personal hygiene, especially in the rural areas.
"What we need to do is to ensure that our people are well informed as everyone needs to know what to do to prevent the disease from affecting them.''
Irehi said that people living in the rural areas were at greater risk of contracting the disease especially those who lived where rats and rodents are often found.
She also advised communities to improve on their hygiene level and protect their foods from the excreta and urine of rodents, particularly the `Natal Multimammate' mouse.
The `Natal Multimammate' specie of mouse was found to be the natural host of the Lassa fever virus.
The WHO coordinator cautioned people against bush burning and spreading `garri' outside, saying that this was common with people living in the rural areas.
"The key thing is prevention because we are still coming to the peak; February and March are actually the period for bush burning.
"We can actually prevent this. People should stop the practice of bush burning and spreading `garri' outside.
"They should cook their food well because the things that can cause Lassa fever include contact with the faeces, saliva and secretions from infected people or agents,'' Irehi advised.

Load more