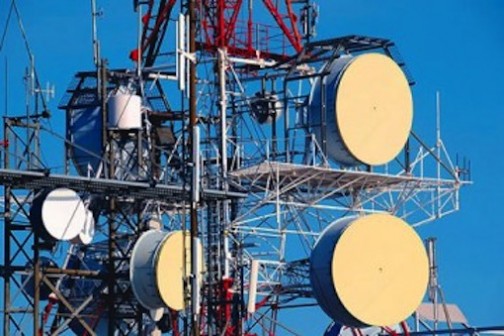 The Minister of Information and Culture, Alhaji Lai Mohammed, has solicited the support of the nation's telecommunications operators for the various campaigns of the Federal Government.
The Minister said, at a meeting with members of the Association of Licensed Telecommunications Operators of Nigeria (ALTON) in Lagos on Monday, that the government had launched the campaigns to tackle insecurity and corruption as well as for national re-orientation.
"We have kick-started the National Security Awareness Campaign, which is aimed at rallying Nigerians to support the war against terrorism and to ensure that they own the war, as well as the National Sensitization Campaign Against Corruption, which is dedicated to alerting Nigerians to the evils of corruption, with a view to rallying their support for the government's anti-corruption battle.
"There is also the soon-to-be launched National Re-orientation Campaign, called CHANGE BEGINS WITH ME, which is designed to achieve a paradigm shift in the way we do things. It is a bigger and deeper version of the old War Against Indiscipline (WAI), and it is aimed at solidifying our CHANGE mantra.
"For all these campaigns, which are people centred, to succeed, there must be enhanced communication between the government and the people. In other words, the various designed messages through which the campaigns are to be propagated must reach the people and, ladies and gentlemen, this is where you come in," he told the ALTON members.
Alhaji Mohammed said since communication, which is at the core of their operations, is also at the very heart of these campaigns, the ministry believes it can work with the operators by leveraging on their umbrella platform to reach more Nigerians.
"Through your members, we believe we can pass our messages to millions of Nigeria, either through the Short Message Service (SMS) or other available means," he said, adding that a peaceful Nigeria, where workers are more punctual, dedicated and disciplined, would be to the benefit of the operators, as employers of labour, and indeed all Nigerians.
Responding, the Chairman of ALTON, Mr. Gbenga Adebayo, assured the Minister of the operators' willingness to cooperate with the government, especially in ensuring the success of the campaigns.
He said the operators had suffered from various interferences, especially multiple taxation and vandalisation of their installations, and urged the Federal Government to designate telecommunications facilities as national security and economic installations as a means of protecting them.