Kazeem Ugbodaga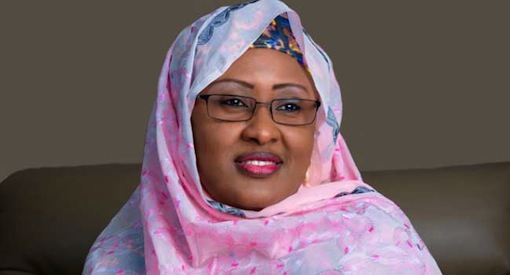 Nigeria Muslim women have decried marginalisation and harassment of women in Hijab across the country.
The Muslim women said they were pissed off by the way the Nigerian army harassed women within and outside conflict zones just because they put on hijab, which is a symbol of the Muslim faith.
National Amirah of Al-Mu'minaat Organisation, Hajia Nimatullah Abdullateef, who spoke at a press conference in preparation for the World Hijab Day which comes up on 1 February, said Muslim women remembered with painful nostalgia the hopefully isolated incidents of harassment, persecution, emotional and psychological anguish hijabis have suffered in Nigeria in recent time, especially after President Muhammadu Buhari's statement that the nation might consider a ban on hijab if terrorists continue to use women in hijab to bomb hapless citizens.
At the press conference held in Alausa, Lagos, Southwest Nigeria on Tuesday, Abdullateef said the attempt by authorities of the Nigeria Identity Management Commission, NIMC, Ibadan office to legislate and limit the hijab standards of Muslim women and free citizens of Nigeria still remained a festering sore in "our heart, while we note with suppressed anguish the harassment of Muslim women in hijab by officers and men of the Nigerian army within and without military installations in different cities all over Nigeria."
"Other government agencies trying to rob the Muslim hijabis their right to freedom of religious expression, by demanding that she expose her ears during image capturing, at the Nigerian Immigration Service and the Federal Road Safety Commission. We call on the leadership of these agencies to call their men to order.
"We wish to remind the Nigerian security institutions that Boko Haram is the enemy and not Muslim hijabis. And indeed, Boko Haram has used several ingenious garbs and artefacts to camouflage its members and carry out its dastardly and evil attacks, including fruits, vegetables, motor vehicles and even fake army and police uniforms.
"In actual fact, several thousands hijabis have been unfortunate victims of Boko Haram attacks, either as deceased victims or living but shattered IDPs and it would amount to double jeopardy if Nigerian security authorities harass and derobe chaste Muslim women, who they indeed, are supposed to be protecting from our common enemy, Boko Haram," he said.
She added that "hijab has been, is and will continue to be, and we implore Nigerian authorities, within and outside government and at all levels, to #lethijabbe. As we celebrate the World Hijab Day come 1 February, we implore all lovers of the hijab, Islam and humanity to celebrate the hijab in all and every way they can, especially on social media."
Abdullateef commended Buhari for dousing tension by stating that hijab would not be banned, contrary to his media chat.
Commissioner for Youth and Social Development, Lagos State, Uzamat Yussuf, who spoke at the briefing, also decried frequent stigmatisation of Muslim women in Hijab, saying that they were often regarded as religious fanatics.
Yussuf, who was represented by Rashidat Umar, said due to such misconceptions, the larger society failed to acknowledge and appreciate Muslim women's courage in standing up to societal norms in their determination to preserve their modesty and obey the command of God.
According to her, hijab wearing women should be encouraged, regarded as individuals who could perform credibly well and intelligently in any capacity and able to attain any height they determined to achieve.