Taiwo Adelu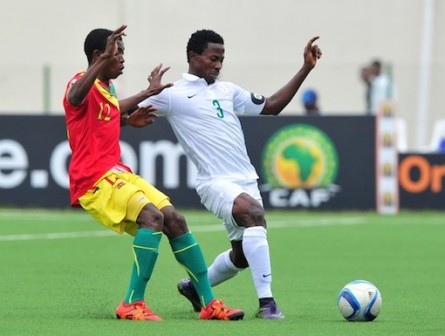 Dejected Nigeria's home-based Super Eagles are scheduled to return to the country Thursday after crashing out at the Rwanda 2016 African Nations Championship (CHAN).
The unexpected ouster occurred when Guinea's Syli Nationale stopped Sunday Oliseh-led Eagles from flying to the quarter final stage in the last group match, which the Nigerian team lost 0-1 at the Rubavu Stadium on Tuesday.
Patrick Pascal, Super Eagles' Team Coordinator disclosed Wednesday that players and officials of the team will be back home by Thursday.
He said the players were sad that they will be leaving for home so soon than expected.
"We remain sad and distraught with the sudden ouster. Nobody is happy. The players cried all night in the hotel," he said.
To the team's Liason Officer, Tijani Babangida, Nigerians should give Chief Coach Sunday Oliseh the benefit of doubt to develop the senior national team, adding that the rebuilding has been yielding fruits.
According to the former Nigerian international, a lot of things were responsible for the crash of the Eagles, one of which was the issue of lack of motivation.
He said poor motivation ruined Nigeria"s campaign at this year's CHAN, adding it was also disappointing to see the players failing to live up to expectation against the Guineans.
"There was a positive to take out of this CHAN. We are having a team of the future in the making. I believe Oliseh can bring out the best from this team if given the chance," Babangida said.