Eromosele Ebhomele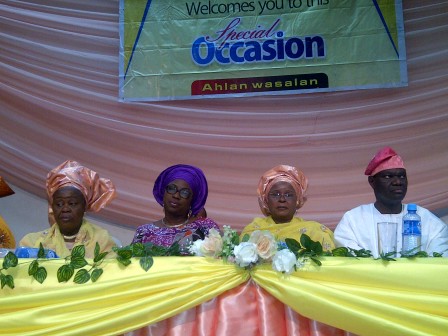 At a time Nigeria is wallowing in various financial challenges, the Nigerian Senate should know better than to earmark N5 billion for the purchase of cars, the Chief Imam of the Lagos State House of Assembly and Commissioner of Home Affairs, Abdul Hakeem Abdul-Lateef, has said.
The cleric, who spoke Tuesday as Guest Lecturer at the 2016 Prayer for the Nation organised by the Fatima Charity Foundation, said it was the wrong time for the Senate to propose such an amount for cars as reported recently, coming to N45 million per senator.
He further pleaded with the Senate to support the fight against corruption with its body language and actions just like President Muhammadu Buhari was currently doing.
At the event with the theme: 'The Benefits of Anti-Corruption Leadership in Nigeria', Abdul-Lateef illustrated his lecture with the fact that those who loot public funds and deprive others of the benefit of nationhood would never enjoy such funds because they would constantly be troubled by the deprived.
"It is not a bad thing to buy cars, but the timing. There is a time for everything.
"It is like saving money for your own children while others don't have jobs because you have amassed wealth. But you forget that these people won't allow you and your children to rest. Bullet-proof (cars) won't save you," he said.
He listed some of the consequences of a country's corruption to include: insecurity, lack of infrastructure which also leads to death of the citizens, unemployment and poverty and that these are all common in Nigeria.
While commending the Governor of Lagos State, Mr. Akinwunmi Ambode, for providing N25 billion Employment Fund for the residents of the state, he tasked other leaders in the country to focus on reducing poverty through effective governance.
Hajia Bintu-Fatima Tinubu, President of the Fatima Charity Foundation, noted that the prayer and lecture was meant to further enlighten the people and bring God's presence to governance of Nigeria in 2016.
She raised the hopes of Nigerians that with the way government is going currently, there is light at the end of the tunnel.
"We are very much aware of the challenges of the country today, but we resolve never to give up until we achieve our dream.
"While we take stock of all that has gone wrong, we need to realise that leadership is about all of us. The first thing is to ask for divine intervention through prayers to God.
"Putting God first is paramount and we must pray for our leaders," she said.
The event had Islamic clerics, politicians and prominent businessmen in attendance.