Okafor Ofiebor/Port Harcourt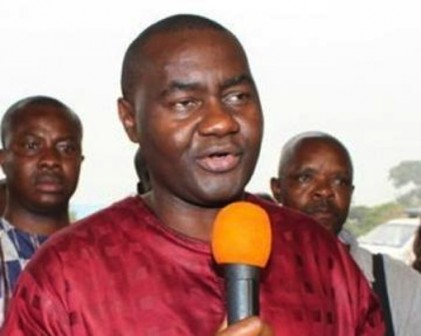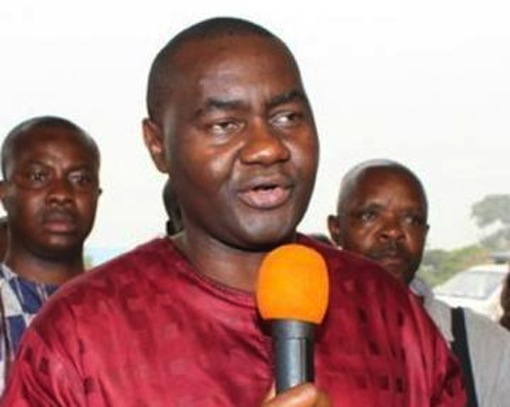 Senator Magnus Ngei Abe, the All Progressives Congress (APC) candidate in the Rivers South-East Senatorial District re-run election, has predicted that members of the Peoples Democratic Party (PDP) will decamp en-masse to APC before the State and National Assembly re-run elections.
Speaking at the reception of over 700 decampees of PDP to APC in Khana Local Government Area, Senator Abe said that the Ogoni people have realized that PDP has nothing to offer them.
He urged those still in PDP and wishing to decamp to do so immediately as the APC is willing to accept them and work with them in the campaign, pointing out that those who worked for the party during the elections will also be considered by the party in victory.
"We expect that we will work together to move Ogoni to greater height where everybody will have a chance of prosperity," he said.
Earlier, one of the decampees, Mr. Marvin Yobana, Africa's representative in the World Assembly of Youths and former aide to Mrs. Patience Jonathan, said that he was an ardent supporter of former President Jonathan and was deceived into believing that President Buhari did not like Niger Delta people, but, 60 days after his assumption of office, he approved the implementation of the UNEP report.
He explained that that singular action tells that the Ogoni stand to benefit more in Buhari's administration than being in opposition in PDP.
He urged Ogoni people to vote massively for Senator Abe and other candidates of APC at the re-run elections.
In his speech at the event, Hon. Emma Deeyah, a former member of the House of Representatives, said that the Ijaw people under Jonathan's administration let the Ogoni down and urged the Ogoni still in PDP to decamp en-masse to give support to President Buhari, pointing out that with Senator Abe as their representative in the Senate, he would attract development projects for the Ogoni and speak their minds in the upper legislative chamber.
Also speaking, Hon. Maurice Pronen, the APC candidate in the House of Representatives for Gokana/Khana Federal constituency re-run election, said that APC parades candidates with better credentials than PDP in the likes of Senator Magnus Abe and others.
In his own speech, Hon. Asita Okorie Asita, the APC Deputy Gubernatorial candidate, said that they saw the victory of Buhari coming and asked Rivers people to be in the train, but some did not listen; but today, Buhari is the president.
He urged Rivers people to eschew violence during and after the re-run elections and remain steadfast in APC as such will bring accelerated development than being in the opposition.
In his speech while receiving the decampees, the State APC Secretary, Chief Emeka Bekee, said, "this is a great party that will handle the problem of Ogoni people. You have joined this party, go and preach our gospel, the gospel of peace, love and development of Rivers State."