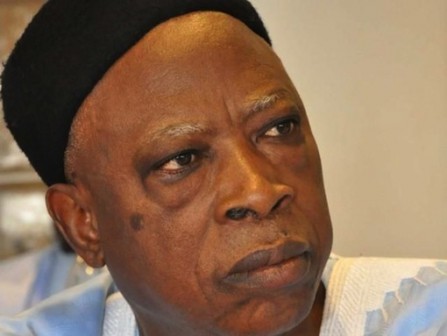 Senator Abdullahi Adamu (APC-Nasarawa West) has described as saddening, the report by the Food and Agriculture Organisaton (FAO) that more than 90 million Nigerians are hungry and without adequate food to eat.
Reacting to the report at the News Agency of Nigeria (NAN) Forum in Abuja on Thursday, Adamu said that the figure given by the UN organisation was "true".
"I am sad. I am saddened by that information; but I do know it is true.
"It is true because even though we are fortunate to be where we are operating from on the social ladder, I do know, I relate with my people.
"I relate with the people, who voted for me to be senator or governor or what have you and I do know what is going on in our society.
"What our populace is going through, it is true that as I said at the beginning of this programme, we are not in a position to say we are food secure as a country, unfortunately.
"The problem is it's a pity that we have to get this kind of data from a development partner; we do not have our own to be able to show and say `look we have this information and so what you are saying is not true; these are the facts on ground'."
Adamu, who is the Chairman, National Agriculture Foundation of Nigeria, also expressed sadness that such information emanated from one of the country's development partners.
"The measure is go home today to whichever village you come from and take ten neighbours to your right, whatever street you are living on, and take another ten neighbours to your left and see how many of these ten on each side are able to have breakfast, have lunch, and dinner as a family.
"Find out; and if they do, what kind of food (do they eat)? because it is not just a matter of having three meals.
"No! It is about having a meal that is nutritious, that is affordable and sustainable; these are the measures for food security.
"We are very far behind. More than 50 per cent of our population does not have the kind of feeding regimen that can make us qualify as a food sufficient country."
The senator said that some of the past statistics on Nigeria's agricultural productivity were not true as people had not been sincere with the data they provided.
"I want anybody to tell me what Nigeria has in stock in strategic reserve in any of the silos.
"In fact, some of the silos were leased out because the purpose for which they were built by government was not being met.
"They were empty; so businessmen got them on lease."