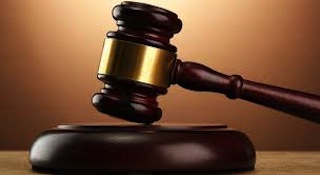 A Lugbe Area Court has ordered the remand of a 24-year-old applicant, Kandas Salam, in prison custody for allegedly inflicting injuries on a petty trader.
The Judge, Mr Garba Ogbede, ordered that the accused should be kept in prison till Feb. 24.
Salam, a resident of New Kuchigoro Village, Lugbe, Abuja, was arraigned on a three-count charge of criminal force, assault and causing bodily harm.
Prosecutor Ukaoha Ndidi had told the court that Albert Jacob of New Kuchigoro Village, Abuja, reported the matter at Lugbe Police Station on Jan. 1.
Ndidi said that the accused refused to pay N60 being the cost of cigarette and hot drink he bought from the complainant's shop.
She said that rather than pay for the items, the accused assaulted and beat up the complainant.
Ndidi said that the accused brought out knife from his pocket and used it to stab the complainant on his hands and his cheeks.
She said the offence contravened Section 265, 247 of the Penal Code.
The accused pleaded not guilty to the charge.