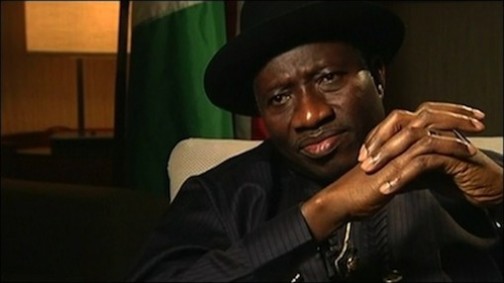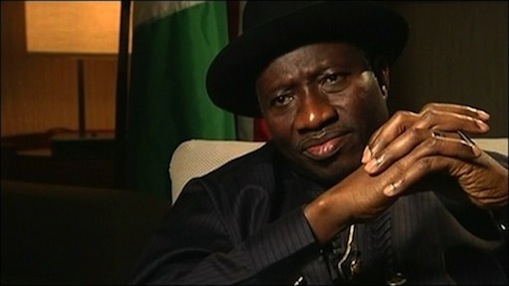 Nigerians have expressed their anger at international news magazine, The Economist for labelling for president of the country, Goodluck Jonathan an intellectual buffoon.
In an article titled: "Cheap oil is causing a currency crisis in Nigeria. Banning imports is no solution" the magazine said Jonathan "let politicians and their cronies fill their pockets with impunity".
But Nigerians have refused to turn a blind eye at the report, blasting The Economist for degrading their former president with such words.
Here are some reactions from Twitter:
READ: Goodluck Jonathan, an ineffectual buffoon – The Economist
You people can start a hashtag sef. Force The Economist to offer an apology or a retraction. But as for me and my household,we are sleep.

— Folarin click media (@Folarinfotos) January 28, 2016
You don't have to be a GEJite before you chastise The Economist for the nonsense. It's an insult on our collective sensibilities!

— Suleiman (@BashorunDon) January 28, 2016
the economist once said Africa was a wasteland doomed to perpetual poverty, then shamelessly praise Africa as the new frontier years later

— Egbuna (@A_gbu_na) January 28, 2016
Dear The Economist, Do not call a spade a spade. Sincerely, Nigerians.

— Abuobakar Ikemefuna (@Ngugievuti) January 28, 2016
We are Nigerians, we know how GEJ's administration hurt us What The economist did was pretty low and stupid.

— Nimah A (@MsNemah) January 28, 2016
I don't have to be a GEJ fan to see that The Economist were being highly disrespectful.

— Rita C. Onwurah (@RitaOnwurah) January 28, 2016
in my opinion i feel it is highly disrespectful for the Economist to call GEJ an 'ineffectual buffoon.' regardless of what we think of him.

— servant of Allah (@alouibrahim92) January 28, 2016
We only had a glutton for a leader in this country,but even his gluttony is paying off now. The economist is a Baboon Paperhouse

— Tomiwa (@TomiwaSage) January 28, 2016
If the economist had done their research, they would hv put things in proper context, instead of denigrating personalities

— onapleasuride (@pleasuride) January 28, 2016
How dare the Economist impugn on an ex-President. Question: Does the prerogative to insolence belong to Nigerians alone? Misplaced outrage?!

— -H- (@MeetHafiz) January 28, 2016
The Economist needs to chill 😂 pic.twitter.com/rQjRbPL7JC

— Nnukwu Ozo (@_Kaelo_) January 28, 2016