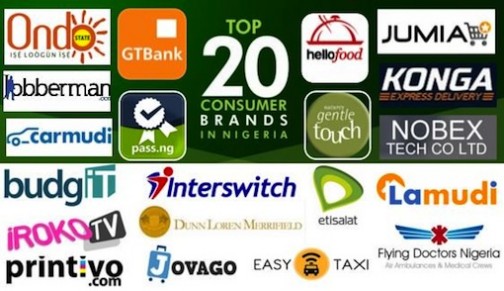 Ondo State, GTBank, Jumia, Etisalat are among 16 other corporate entities/governmental bodies listed as the 20 Consumer Brands of the
year by Consumersng, an online platform advocating for a more consumer-centric ambience in Nigeria.
The winners in the different categories are, E-governance- Ondo's smartcart (Kaadi Igbe Ayo); Bank of the year- GTBank; Beauty and
Cosmetics (Innovations)- Natures Gentle Touch; Real estate site of the year: Lamudi'; Social Enterprise (Impact)- BudgiT; Corporate Finance- Dunn Loren Merrifield; Job creation- Jobberman; Transport (innovation)- Easy Taxi.
Others are, Online retailer- Jumia; Health service- Flying Doctors Nigeria; Telecoms- Etisalat; Foods/drinks related services- Hellofood; Logistics – Konga Express; New Media (Innovations)- Iroko TV; Printing (Innovation of the year), Printivo; Hospitality/Tourism (Innovations)- Jovago; Education Site of the year- Passng; Car Search site of the year – Carmudi Online payment platform- Interswitch; Agriculture- Nobex Tech.
Speaking about the awards, Head, Communications, Consumersng, Funsho Williams, said the idea is initiated in recognition of brands who are best adopting high tech/digital initiatives in easing the burden of service delivery which is otherwise encountered between
manufacturers and consumers.
"We commend the dynamic disposition of the 20 winning brands towards the businesses they do, and assure that we will do all in our capacity to position them as models for others to emulate in a country where consumer rights appreciation/people-centered plans are
continually on the decline.
While this award might not mirror the impressive financial gains of service providers, it is our pride that the idea is based on
consumer's merit and it reflects the reality of services valued."
Activities which entails a voting process, which was opened to consumers online for a week, as well as recommendations from other notable industry watchers were all put into consideration in deciding the winning brands of the day in the 20 categories," she said.