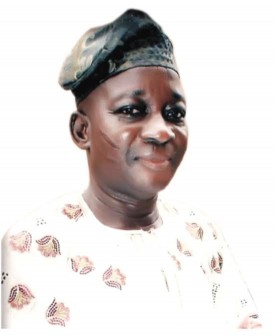 The final burial of late pa Williams Olupoju Ogunniran will commence on Thursday, 4 February, 2016 with lying in state in his home at Dalemo, Ayekale Oremeji Agugu, Ibadan at 10 am while the Christian wake keep starts at 5pm.
According to a statement by his son, Wale Ogunniran, an online publisher, the funeral service will be held on Friday, 5 February, 2016 at Methodist Church Nigeria, Cathedral of Light, Agodi gate, Ibadan at 10 a.m. Thereafter he will be interred at the church cemetery.
Entertainment of guests will be at Ibadan north east local government, Iwo road, Ibadan.
The late Pa Olupoju Ogunniran will be remembered for his wisdom, humility and diligence.
He was a retired civil servant who rose to the position of Director in the Oyo State civil service through the dint of hard work, and honesty.
He was nicke named by his admirers as WILLY BOY, while some referred to him as one man battalion due to his sense of purpose and being a good planner, strategist as social welfare worker during his life time at Oyo State agency for youth development.
Pa Ogunniran passed away on Sunday, 20 December, 2015. He was born on 15 February, 1943 in Agbadi-Obi village, Akinyele local government area of Oyo state.
His father David Ogunniran was a cocoa merchant in those days who sold cocoa to the late sage Chief Obafemi Awolowo, Premier of Western Region.
He was referred to by one of his colleagues, Mr. Bayo Dairo, as a man with native wisdom, who solved people's problem with his native wisdom.
"Poju has gone with all his native wisdom," Dairo said in a sober reflection.
In his tribute an acting Director of Youth Development, Mr. Adeniji Adegbeye in the Oyo State Agency for Youth Development, described the late Ogunniran as a highly courageous, dignified and astute professional in youth development both at the state and federal level. Oga (boss) will be remembered for his high moral rectitude and principled stance."
Mrs. Akinpelu Idowu, who is also a director of Youth Empowerment in the Oyo State Agency for Youth Development also described Pa Ogunniran as "a one man battalion", for his uprightness, caring for his subordinates and principled stance.
Akinpelu who was devastated over the death of his former boss, whom she always referred to as 'Baba', said "that some people may think we are exaggerating, but true to God the late Williams Olupoju Ogunniran was a one man battalion. Baba, as I used to call you because you were truly a father due to your virtue of love, care and courage, remains unequalled in my heart and in our office, Agency for Youth Development."
The late Williams Olupoju Ogunniran is survived by his wife Kikelomo Ogunniran, and six children: Adewale Ogunniran,Olufemi Ogunniran, Mrs.Folake Ojelade, Mrs.Busayo Olaniyan, Olusogo Ogunniran and Ayobami Ogunniran.