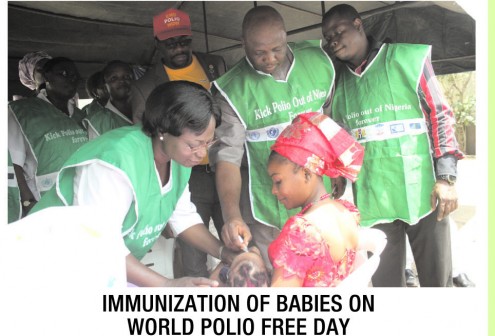 At least 900,000 children from nine months to five years are to be immunised against measles in Enugu State, according to an official.
Dr Okechukwu Ossai, the Director of Public Health in the State Ministry of Health, told the News Agency of Nigeria (NAN) on Saturday in that the ongoing campaign was targeted at children within the age bracket irrespective of their immunisation status.
He said the ministry and its partners had designated health facilities, churches and village/market squares as immunisation points.
Ossai said the exercise which was designed to last for five days (Thursday to Monday), might be extended by a day or two for effective grassroots coverage.
"We are penetrating every nook and cranny of the state and making substantial progress in the ongoing campaign which will meet the 900,000 children target.
"With the way we are pushing hard from all fronts, the ministry will achieve a good mileage in this campaign.
"The ministry is reiterating its call to parents/caregivers of eligible children or wards to take them to the nearest health centre or points for immunisation by trained health workers.
"While the vaccination is ongoing at the points, other issues concerning children's health will be attended to as well,'' he said.
Ossai reiterated that the vaccine was free, safe and effective.