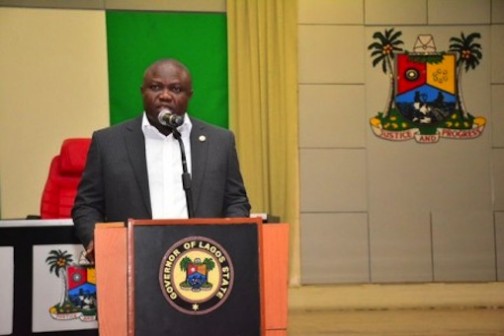 There has been a major shakeup in the broadcast stations owned by the Lagos State Government, Eko FM/Radio Lagos and the Lagos Television (LTV).
The shakeup saw the redeployment of at least 253 staff, who were redeployed to the state secretariat at Alausa, Ikeja, for absorption into the mainstream of government's ministries.
Investigations showed that 110 workers were affected in the two radio stations, Eko FM and Radio Lagos, while 143 were affected at LTV.
The affected workers are in both the junior and senior cadres, including some directors.
It was gathered that the exercise was to have been carried out during the administration of erstwhile Governor Babatunde Raji Fashola, but Akinwunmi Ambode eventually executed it this week.
The affected senior staff were told to report to the Lagos State Ministry of Establishments, Training and Pensions, where they will be screened to determine which of the ministries each one of them would fit in after checking though their academic qualifications, while the other category of staff will report to the PSO for proper deployment to other ministries.
One of the affected staff, who spoke on condition of anonymity because he was not in the position to comment on the exercise, disclosed that former Governor Fashola left the exercise for the new government who he said was magnanimous enough to give the exercise a human face.
"I understood that Nigeria Union of Journalists (NUJ) and the Radio Television Theatre and Art Workers Union of Nigeria (RATTAWU) which after extensive discussions signed a Memorandum of Understanding (MOU) with the state government for the exercise not to lead to outright sacking of the affected staff.
"This redeployment was a saving grace for us and I must commend Governor Ambode for this," the source said.
Another source informed that the action of the government was a timely intervention to rescue Eko FM/Radio Lagos in particular from the financial crunch they are facing in recent time.
"It had been very hard to meet up financially of late and the little money we are getting could not sustain the staff strength. I think what the Governor did was the best to save the stations from collapsing. The redeployment will give the affected workers a new lease of life in the mainstream of civil service operations in the ministries at the seat of government at the secretariat, Alausa."
It was gathered that all the affected staff who might have been properly re-absorbed would begin to receive their monthly salaries at their new ministries from next month.
Eko FM/Radio Lagos, it was gathered, has been given a new lease of life by Governor Ambode who released funds for the radio stations to purchase new broadcast equipment.
"New transmitter has been purchased for the stations. The operations of the stations have been automated now with modern technology so that they can compete favourably with their counterparts in the industry," the source said.