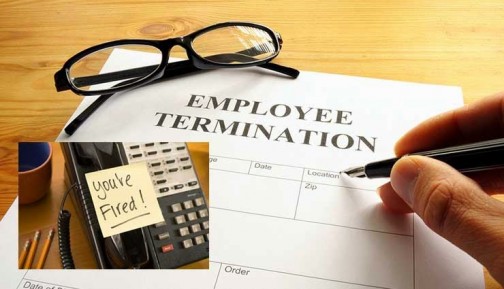 Some Nigerian ex- staffs of multinational pharmaceutical company, Novo Nordisk Pharmaceutical Ltd have lamented the poor working conditions in the company.
Some of the aggrieved staff who left the services of the company for various reasons told this publication that unlike numerous multinational companies operating in the country, Novo Nordisk Pharmaceutical conducts its business in Nigeria with standards at variance with what they do in other countries.
Some of the issues raised by the aggrieved ex-workers include, dictatorship, double standard between foreign and local staff, poor staff welfare as well as discrepancies in disengagement benefits.
One of the formal staff who spoke to our correspondent, under conditions of anonymity, is a Pharmacist trained at the Obafemi Awolowo University, Ife. She claims to have graduated with a first class and chose to pursue a career as a medical representative with Novo Nordisk instead of an indigenous pharmaceutical manufacturing firm.
She lamented that four years down the line, she regrets her decision to shun a Nigerian business for the multinational. She recounted her experience this way: "When Novo Nordisk invited us for recruitment interview we were very excited. It was not difficult for me to turn down a local manufacturing firm, which also gave me an offer at about the same time, for the position of medical representative at the multinational."
According to her, her expectation was a world-class working environment and conditions of service. "I was optimistic that a company doing business in 180 countries would offer me brighter career prospects than an indigenous firm. How wrong that decision turned out to be. Not just did the work environment prove very hostile, I discovered double standards on staff matters, including employee disengagement."
Another former employee identified as Demola Ohwo is left wondering why a company reluctant to replicate uniform welfare package for staff in the Nigerian unit continues to unsavourily treat employees here, making an example of a matter between the company and an employee currently at the Industrial Court, Lagos.
Owho is of the opinion that the reason for the recent firing of its Nigerian officer has to do with his embarking on an approved medical leave for a surgery.
Ibirogba Okon is another former employee of Novo Nordisk, who put in five years of service at the company. He is particularly irked at the disparity in disengagement benefits.
"The standard practice in the industry and Novo Nordisk provides that if you serve for up to 10 years you are entitled to a full year annual salary on disengagement, but this is not being applied uniformly. Someone who left in 2015 after one year of service was paid five months' salary while others who left shortly before her got less."
In this opinion, "This also contributed to why nearly 30 percent of the workforce left the company within the last 18months."
When contacted on the issue, Corporate Vice President of the company in charge of Africa Region Business, Jean Paul Digy. Mr Digy referred our correspondent to the company head of human resources, Miguel Angel Valve Fernandez. Mr Miguel did not however respond to several mail sent to him.

Load more