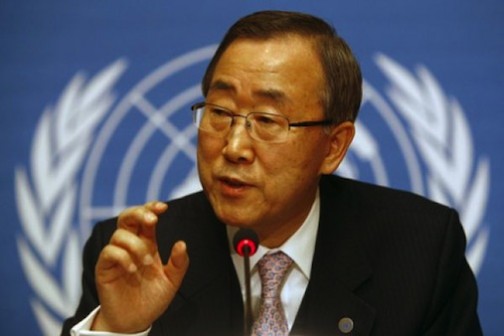 The United States Ambassador to the United Nations, Ms Susan Rice, on Thursday disclosed that her government would supply Sub-Saharan Africa 14 million bed nets to eliminate malaria.
Rice, who stated this at the UN Foundation's "Nothing But Nets" Summit, added that the gesture would ensure that over 27 million people in the region sleep safely at night.
"Malaria continues to steal about 800 of Africa's children each day – enough to fill this room nearly three times over.
"As we all know, our work is far from done. More than 3 billion people remain at risk of contracting malaria.
"We are going to provide nearly 14 million more bed nets and ensure that over 27 million people in sub-Saharan Africa can sleep safely at night,'' she said.
Rice also said that the government had concluded plans to introduce the President's Malaria Initiative (PMI) in Sierra Leone, Cote d'Ivoire and Cameroon.
The envoy also announced the government's plan to expand its existing programme in Burkina Faso.
"That means nearly 70 million more at-risk people will have access to insecticide-treated nets, anti-malarial drugs, and other
interventions.
"Our work will now cover roughly 332 million people, where we have about 92 per cent of those at risk, from Senegal to Cameroon.
"We are also going to be launching an effort to eliminate malaria in Zambia and Cambodia," she said.
Rice also expressed her government's readiness to work with public and private sector researchers, as well as accelerating research, development, and evaluation of new tools for combating malaria.

Load more