Akin Kuponiyi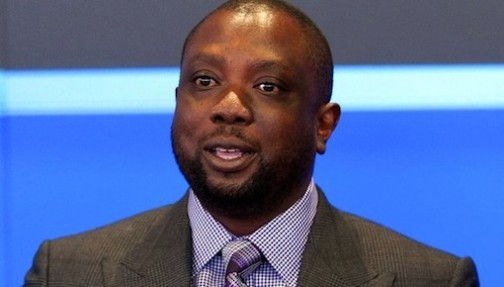 A federal high court sitting in Lagos, Southwest Nigeria has adjourned till 15 April 2016, a bankruptcy suit filed against a Lagos businessman, Kola Aluko.
In the said petition filed before Justice Mohammed Idris, on behalf of Guaranty Trust Bank (GTB) by Barrister Sunday Adara from the law firm of Chief Ajibola Aribisala SAN, the bank alleged that what led to the bankruptcy petition started sometimes in 2012 when the commercial bank instituted legal action against Kola Aluko of number 27A, Lady Oyekan Abayomi Street Ikoyi, Lagos who carries on business in Nigeria through Fossil Resources international Company, a leading indigenous downstream company to recover a debt of N9,517,093,240.97 being amount outstanding on the loan granted to Hi-media Limited and guaranteed by Kola Aluko.
The bank is also claiming unspecific general damages for failure of Kola Aluko to honour his obligation under the contract of personal guarantee and the indemnity duly executed by him and the cost of this legal action.
However in the course of proceedings in the debt recovery suit filed before a Lagos high court, the two parties agreed to settle out of court, the two parties thereafter then executed a term of settlement whereby the creditor accept from the debtor the sum of N3,250,040,000 in full and final settlement.
The terms of settlement was entered as judgement of the court.
By virtue of the consent judgement, the first tranche in the sum of N500million would be paid by the debtor (GTB) leaving an outstanding balance of N2,750,040,000 which would be liquidated in six quarters over a period of eighteen months.
The debtor paid the first tranche of N500million and the five quarters leaving the payment of sixth quarter. The debtor without any explanation and in flagrant disobedience of the final judgement of the court suspended the repayment of the outstanding tranche of the sum of N458,340,000 despite several demands by the bank after he failed to pay till date, hence this petition.
Consequently, the bank thus prays the court for the following orders:
An order adjudging the debtor, Kola Aluko, bankrupt.
An order directing that all assets, interest and holding of the said Kola Aluko either held personally or through third parties be liquidated and the proceeds applied towards discharging Kola Aluko's debt in the sum of N458,340,000.
An order divesting Kola Aluko of all shares or stocks of shares, interest and holdings belonging to him in whatever form, in all public and private companies.
An order removing Kola Aluko as a director in all public and private companies.
An order restraining Kola Aluko from appointment as director in any public and private companies in Nigeria.
However, in an application filed before the court by a Lagos lawyer, Mr Adesegun Ajibola SAN, Kola Aluko urged the court to dismiss the petition on the ground that the petitioner failed to comply with the condition precedent before filing the petition.