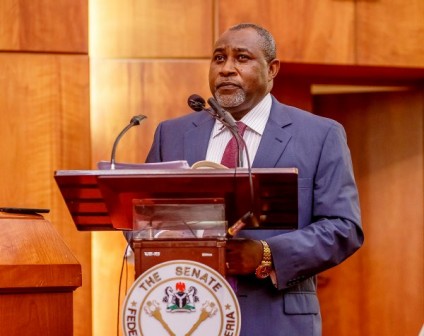 James Ocholi, a lawyer and Nigeria's minister of state for labour and employment is dead.
He died in a ghastly auto crash today, according to a report by TVC. He was returning to Kaduna from Abuja.
Ocholi, who was on the legal team of the All Progressives Congress represented Kogi state in the young cabinet of President Muhammadu Buhari. He was a senior advocate of Nigeria, the highest honour for senior lawyers.
Reports said he and his wife, his son and his aide-de-camp were together inside the Prado car that crashed into a Lexus jeep.
His wife is said to have been critically injured and in coma.
The state of his son and police escort yet unknown.
The Daily Trust published the crashed vehicle earlier today.
Load more