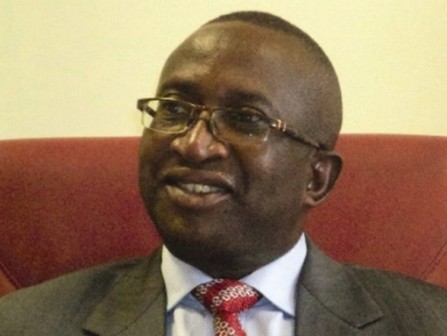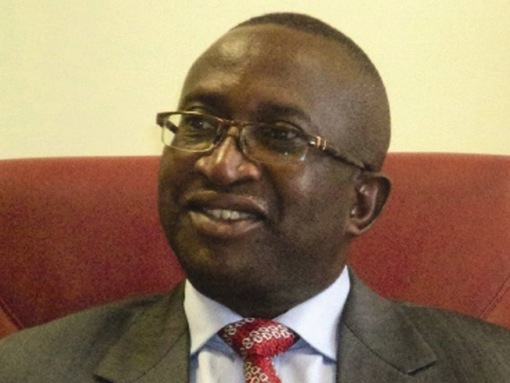 Senator Victor Ndoma-Egba, a Senior Advocate of Nigeria, is the immediate past Senate Leader and currently the Principal Partner of Ndoma-Egba Ebri & Co. law firm. He represented Cross River Central Senatorial District between 2003 and 2015. Known for his valuable and rich contributions to debates throughout his 12 years on the floor of the Red Chamber, Ndoma-Egba joins the sexagenarian club as he clocked 60 years on earth, Tuesday, March 8, 2016. In a media chat with some select journalists in Abuja on his 60th birthday anniversary, the consummate lawyer and astute politician shares his experiences in life. Michael Jegede, Abuja-based media professional and PMNEWS contributor who was part of the interview session filed in this interview
How do you relate with the everyday activity without being in the National Assembly?
First of all, I had a life before the Senate and this year, I will be 38 years at the bar and I was in the senate for 12 years which means that I have 26 other years to account for and I spent those 26 years actively in court. I was into litigation; I was a court room lawyer. I had a life before the Senate and I knew ab initio that in life whatever has a beginning has an end and I knew there would be life after the Senate and fortunately for me, I had an alternative address. If I am not in politics, I am in law. So, I am back to law practice for now but still actively involved in politics.
It appears you started so early in politics what was the encouragement?
Well if you put it another way, I started very early in life and from my part of the world, I was probably the first to graduate at 21 or before 21, to be a lawyer at 22, by 23, I was done with it all and it is God's grace because in spite of the civil war which we experienced, I never lost one day of schooling and because I had the unique privilege from my part of the world perhaps amongst the first if not the first who had an educated father and educated mother who was a teacher at the time, I was exposed to school environment early because I started following my mother to school even before I was eligible. Now in those days eligibility was measured by your ability to put your hand over your head. How they came by that method I don't know but you know that if you are not six years old at least you won't be able to do that. Even before I started school, I was already familiar with the school environment and by the time I started, I was already familiar with what was being taught. So, for me, life started early and by the time I was 16, I was a regular contributor to the Nigerian Chronicle which was the big newspaper then in my part of the world. So, everything has come early for me. Now, about politics, I grew up in a political environment because as a child growing up my mother was – then they were called County Councils, she was the chairman of Ikom County Council, now we call them local governments. She was the first woman in the eastern region to be a chairperson of a county council. So I grew up in that environment where politics was been discussed, where politicians were mingling and all of that. So, you can effectively say that I was born into politics more or less. I took the political side from my mother and the legal side from my father. If you wrote politics as boldly as this house, my father never understood.
You may have had your ups and down, can we know some of the regrets you have ever had in life?
Regrets, I won't call them regrets, I will rather say disappointments but whether they turn out to be disappointments eventually, it is a matter of time. I will give you one; as a child growing up, I had hoped to be a catholic priest but I never became a catholic priest. When I went to read law eventually because I was a science student more or less, and I wanted to read medicine initially, it is a very funny story how I ended up not reading medicine. We had gone to Uyo for the entrance to University of Ife now Obafemi Awolowo University, a group of young men; four of us and our friend's father was then the Principal of the Advanced Teachers College in Uyo, it is now the University of Uyo. He took us out and this beer Gulder had just come out and the four of us drank this new beer called Gulder and we got to the exam hall and we were all sleeping and four of us failed and from that day till today, I have not tasted Gulder and I don't offer people Gulder.
In my final year of the A levels class, I was persuaded to read the arts and guess who persuaded me; Dr. Ogbonaya Onu who himself was an outstanding science student. He was our dormitory prefect and listened to an argument between my friend and I, my friend who just retired as an ambassador, Ambassador Mark Egbe and in that school environment siesta time was supposed to be a period of absolute quiet, but Dr. Onu got interested in the argument and so he didn't punish us. At the end of the argument he admonished us but told me, 'I think you are pursuing a wrong ambition, I think you should read law and be like your father', the rest is history. I changed my courses about three, four months to the exam to History, English literature and Economics. So I eventually ended up reading law which again was an accident but when I read law, I read law to teach law I wanted to read law up till PHD level and become a professor of law and again, I am not that professor of law. When I went into politics, I went into politics to be the governor of my state, again, that never happened. So you can summarize my life by saying, I never became what I desired to be, or I never became what I set out to be, I became everything that I didn't set out to be.
At 27 you were a commissioner, at that young age how did you cope with the challenges of the office?
Actually I was exposed to public office as soon as I came back from Youth service at the age of 23 and if you look at the wall there, (pointing at a picture in his office) you will see me on the second row. I am the third person from the left that was when President Shehu Shagari appointed me to the board of Cross River Basin and Rural Development Authority. I was 23 going to 24 and at the same time, late Dr. Clement Isong who was the then governor of old Cross River State also appointed me as the first old student to become the chairman of the board of governors of Government Secondary School Ikom. I will explain that in due course because I actually passed through two secondary schools. I was 23 going to 24. So, I had always virtually all my life been in positions of responsibility and that is why I didn't have a youth as such because you are 23 and you have been given a federal responsibility, you will have to act according to the demands of the office. So, I never had a youth and that is why I am not the party type because I never had time to attend parties. In any case, I am not even that disposed for a simple reason if I am in a party environment with loud music, people are dancing and drinking; even if I drank water I will have a hangover for two days so it is in my own interest to spare myself the hangover. At the age of 27, it was a very interesting story, two weeks ago we buried the governor who appointed me commissioner Navy Captain Edet Akpan Archibong. He had never met me, never heard of me, and I realized that I had run into him once in a lift in Switzerland. I had an uncle who was a diplomat, he was in the navy and they were in Switzerland for a programme and he was staying with a friend in the same building my uncle was, so that was the only contact, apart from greeting we didn't speak, we didn't have any relationship and I remember, we were appointed in January of 1984 but we were sworn in early February and in between he had to meet his commissioners. So he walked into the Executive Council hall where we were all standing. Of course he knew most of them, so he was shaking their hands and I was standing in between the commissioner for health and the gentleman who became commissioner for trade and investment. So he shook the lady and skipped me and was going to shake the other guy, so I grabbed his hands and said why are you not shaking my hand? So he looked at me and said don't tell me you are one of my commissioners? And I said I am unfortunately and he said oh my God I have appointed a baby. So the next day in Daily Times was this headline 'Baby Commissioner'. And how did I cope? We had a group of very young professionals in Calabar then, we are all very big men today; journalists, lawyers and we were all bachelors so every evening I had this bungalow with large ground in front, we will assemble there over barbecue and we will be debating the future of Cross River and we asked hypothetical questions; if you were made this what would be your programme, if you were this what will you do, I remembered one of the last conversations we had before the appointment I was asked if you were commissioner for works what will you do and we debated my ideas and that became my programme when I ended up as commissioner for works a few weeks after the conversation. So, we already had a plan and all of the members of that group became very prominent people in the society, they held high political public offices and they just executed what we were discussing and they all became very big men in the society. So we grew up in an environment where young people had dreams, where young people were ambitious. I remember when I was a lawyer I was quite active in ANA; Association of Nigerian Authors when we had a group that sat down every Thursday evening that was made up of professors, senior civil servants, lawyers just to read poems. Then we had another group that met once a week just to listen to Congo music, we had another group that met once a week just to play scrabble. That was the environment that defined my youth, so I was an old man long before I became old.
Is that the reason why people always accuse you of being elitist?
I don't know what they mean by elitist, one if you know me, you will not describe the person who receives that kind of traffic as elitist but if you say that I don't drink in public or I don't go dancing you will be right because I have already explained to you why I don't attend parties. I mean, it is like if I have a funeral to attend, I find it more comfortable attending the church service and being at the interment rather than being at the wake keep.
You became commissioner at an early age and during that time we had a lot of Nigerians who became one thing or the other at that an early age. How do you compare that time and how did we arrive at this level now that youths are actually shut out practically from the system? House of Reps. is 30 years, Senate 35 years, governorship is 35 years and the presidency and all that, how did we get here?
Well, if you recall when Dr. Idi Hong was nominated as minister and I made my comment during his confirmation, I spoke against those provisions in the constitution; I clearly spoke against them because if you follow the history of this country, a lot of the personages who defined our recent history were people who were very young. If you take the people that fought the civil war for instance, most of them the big name; T.Y. Danjuma, Mohammed Suwa, Murtala Mohammed they were in their 20s at the time they fought the civil war. If you even take governance, how old was M. I. Okpara, how old was Awolowo, how old was Zik? Then if you take my state for instance, Cross River, our first governor U. J. Esuene of the old South Eastern State was 32 at the time he became governor, Paul Omu who took over from him was 36, Elegbede who took over from Paul Omu was 37, Dan Archibong was 42, Ibim Princewill was 39, clement Ebri was 39, Donald Duke was 37. So in the history of Cross River state, Ben Ayade is actually the oldest governor we have had. So I agree that the constitutional provisions that makes it impossible for people to express their endowment are not in the best interest. In Britain, Francis Beckon they had a prime minister who was 23 or something in history, today you have a member of the House of Commons who is under 18 years. So people have different gifts and the environment should allow them to express those gifts freely without any limitations. So, maybe for judges, there might be need for a certain minimum but for any other thing I think people should be allowed to express their gifts.
When you were in the Senate, you were spending almost a hundred million naira on scholarship every year, and now that you are not in the Senate, is the scholarship scheme still going on?
The scholarship scheme didn't start with my coming to the Senate. It actually started in 1980 when I was appointed chairman of the board of governors of Government Secondary School, Ikom. We were paid a sitting allowance which in today's environment is meagre but in those days it was plenty. I think it was 30 naira per sitting. It was big money in those days and I didn't have need for it and I discussed with the principal and we agreed to create a fund from where the school fees of bright and intelligent students would be paid. So the scholarship has been on since 1980. It became public knowledge when I became more visible and I have said it again and again that the scheme is not a political scheme, it is not tied to my politics, it is tied to my obligation and to my debt to a society that has been very generous to me. When I was to enter secondary school, if your sponsor was caught up in Biafra with a deposit of three pounds then you will be allowed to start school, the school fees then was 23 pounds per term and because my father was caught up in Biafra I was technically eligible for this arrangement so all we needed for me to enter secondary school was three pounds and between my late uncle and mother they couldn't raise the three pounds. Remember this was a woman who had been chairman of local government and she didn't have three pounds and we tried to borrow for a long time and we couldn't. One day just at the point that we were giving up, in fact, we were trekking from Akparabong my village to Ikom on foot and I remember I was crying throughout the journey. We got to a filling station owned by a distant relation, so we stopped to greet him and just then my father's friend Paul Erokoro Snr drove in, saw my mother and was very excited and said 'Regina how are you?' Then turned and saw me and said 'young Egba how are you?' I said 'fine' and he asked, 'what are you doing?' I said 'I have just been admitted to Mary Knoll' and he just put his hands in his back pocket and what came out was three pounds. So that spontaneous act of generosity changed my life for good. It was three pounds, it wasn't big money as such but we couldn't afford it and the plan was since we couldn't raise the three pounds, let me go back and just hang on to the primary school until we could, but it changed my life. I was now able to go to Mary Knoll and then when I entered Mary Knoll, I won a scholarship for that first term. So even when I had to leave Mary Knoll for Government Secondary School, Ikom because of the civil war, Mary Knoll had to make a refund. So, I had money to pay the school fees but all of that started from the three pounds, from the spontaneous kindness of Paul Erokoro whose son today is a Senior Advocate of Nigeria. We are partners in practice and very close friends. For me the little intervention through scholarships, because if you even look at the criteria in my scholarship, you must be eligible for certain Cumulative Point Average, before you get the scholarship and it was also meant for indigent students. So that little intervention has changed lives. The other day I was coming back into the country through Lagos and I noticed that I was given preferential treatment; they picked out my passport from a stack and when I passed to pick the passport an immigration officer said sir you won't know me but I was the first beneficiary of your scholarship in 1980. I have run into doctors in South Africa who told me they were beneficiaries of my scholarship, that could give you whole joy. For me it is not the money you accumulate it is what the money does that is important. In Economics, we were taught that money is what money does and by accumulating it you are making money for another person. Each time I have huge bank balances, I lose the money because I lost a lot of money when banks went down in the 1990s, so you worked that hard to accumulate only to lose so why don't you just use it and give some other person mileage in his or her life?

Load more