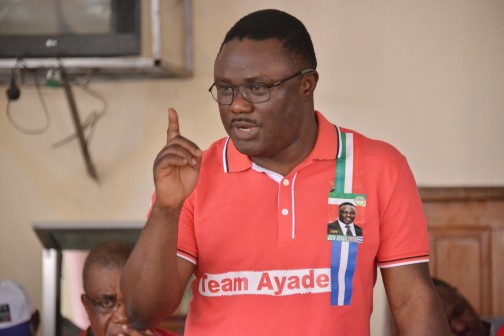 Governor Ben Ayade has been away from office since the last week of January without formally transferring power to his deputy, Professor Ivara Esu.
He also did not inform the House of Assembly that he was leaving the state.
This action has prompted some concern among citizens of the state and also among civil servants.
In his absence, his brother, Dr Frank Ayade has reportedly been de facto 'acting governor', leaving the deputy governor in the cold.
The younger Ayade has long been rumoured to be the real governor of the state, pulling the power strings on behalf of his older brother, and making people wonder who they really voted for.
On Twitter, however, the governor has been active up until March 7. Perhaps managed by an aide, Ayade responded to questions and even gave clarification on civil servants salary.
Here are some tweets below: @ben_ayade
February salary for instance was paid on the 19th. We are frugal in the management of our resources

— Governor Ben Ayade (@ben_ayade) March 4, 2016
Civil servants salaries are intact. Nobody has reduced their pay

— Governor Ben Ayade (@ben_ayade) March 4, 2016
Once the communities raise 10 percent of the cost of the project, govt through the agency makes the remaining funds available

— Governor Ben Ayade (@ben_ayade) March 4, 2016
It reduces cost of projects as the communities handle the projects themselves.

— Governor Ben Ayade (@ben_ayade) March 4, 2016
Thanks for the chat guys. Going into a meeting right now. Warm regards

— Governor Ben Ayade (@ben_ayade) March 4, 2016
And we, together with the affected communities, have agreed on a compensation plan

— Governor Ben Ayade (@ben_ayade) March 7, 2016
Our highway isn't cutting across the Cross River National Park. 7 kilometers is the space between the park and the highway

— Governor Ben Ayade (@ben_ayade) March 7, 2016