Cyriacus Izuekwe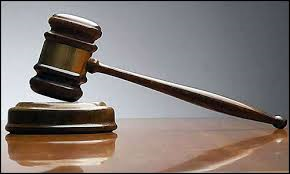 There was drama at a Customary Court sitting in Ejigbo in Lagos State, western Nigeria, where a man filed a suit to dissolve his 23-year-old marriage with his wife on grounds that he was no longer in love with her.
In a dramatic response, the wife wondered why he would claim that he did not love her anymore after being together for those years and declared that she still loved him and the marriage was supposed to be till death separated them.
This caused laughter among the court officials and litigants present in the court before normalcy was restored.
Efforts to persuade the man for amicable settlement of the matter failed and the court had no choice than to proceed to hear the petition.
The man, Adeshina Lamina, went to the court asking it to dissolve the marriage with Funke so that he would move on with his life.
Lamina, apart from not loving Funke anymore, accused her of not being submissive to him and her family, adding that this contributed to the break down of the marriage.
Lamina said he felt threatened and had no rest of mind in the relationship and would not continue with the marriage.
While responding to the allegation, Funke, said that she knew that he wanted to send her away for another woman to take her place, an allegation Lamina denied.
She told the court that when this problem started, she had sent his friends and family members to plead with Lamina but he refused and went ahead to institute the matter in court.
Funke said since all the entreaties to accept her back had failed, she asked the court to dissolve the marriage on the condition that Lamina would compensate her and fund the education of their three children who are in higher institutions.
Lamina told the court that he would not compensate her and that their children are adults and have graduated from school.
The court ordered the parties to maintain peace and adjourned the matter till further date for judgment.

Load more